You run a straightforward site, nothing fancy, so you don't need a Privacy Policy, right?
Unfortunately, it's not as simple as that.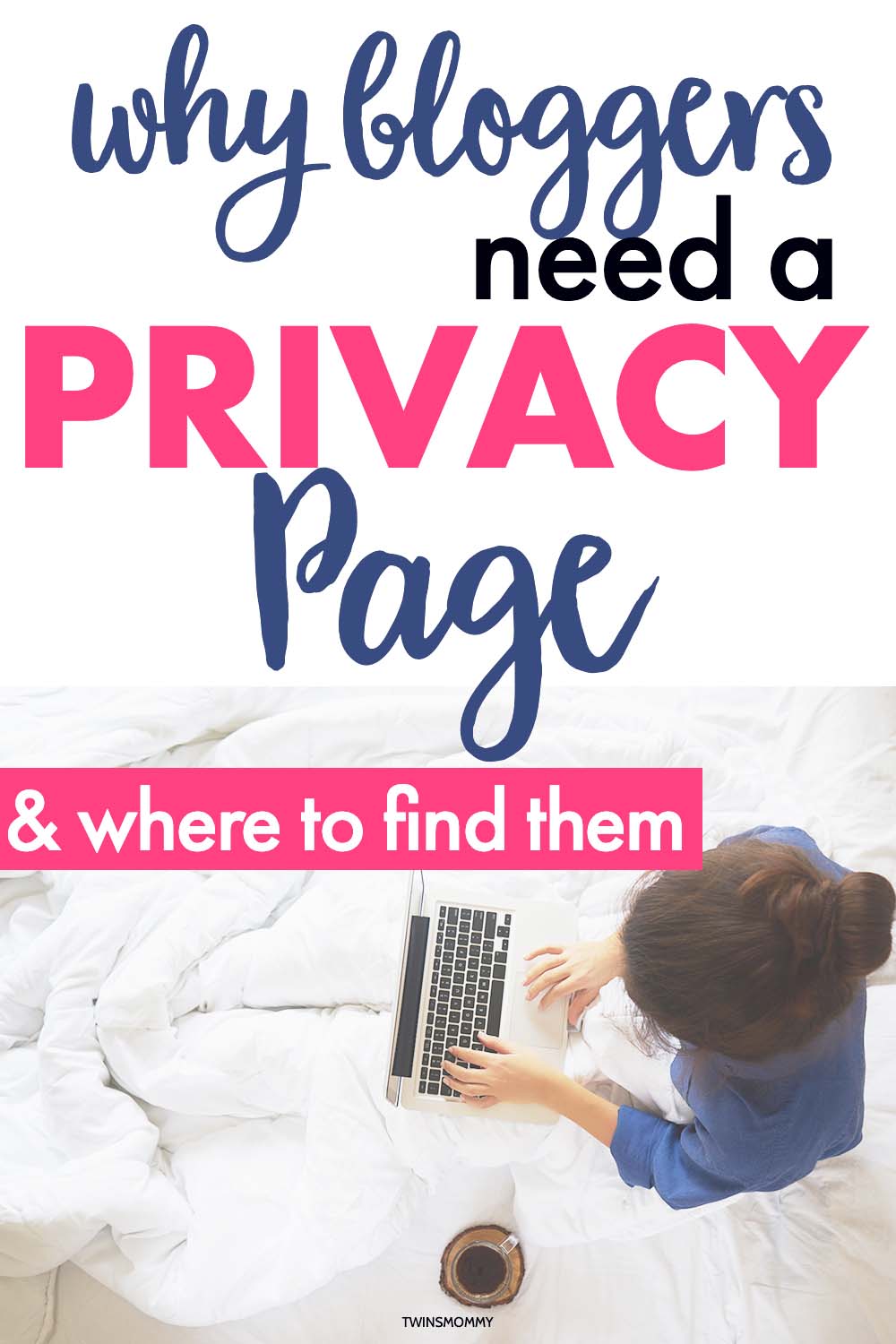 Take my other site I have Smart Mom Ideas, for example.
It's a site featuring articles that offers advice to moms – no courses, email list, services or products to be seen.
You would think a site like that wouldn't require a Privacy Policy, but it does.
Every time I display an ad, I'm gathering personal information from my readers.
For this reason, I need a Privacy Policy – and so does every blogger.
And writing one is not as easy as throwing in a little blurb that says, "Hey, I'm gathering your information."
A Privacy Policy is a legal document – that's right, not a free generated page you can get online – that needs to clearly explain the information you are gathering, how it is being used and how you store it safely.
Not having one can spell nasty legal consequences.
So, if your site is currently without a Privacy Policy, keep reading to find out what they are, why you need one and how to properly write one!
What is a Privacy Policy?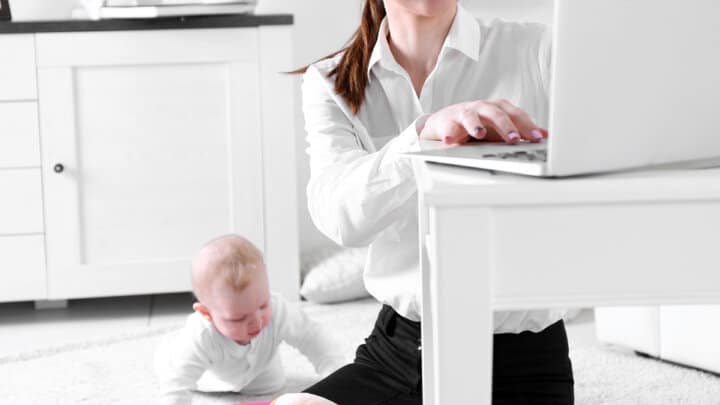 Privacy laws require that if you collect personal information from your website visitors you must have a Privacy Policy posted on your site.
Things such as payment processing tools, analytic suites and advertising plug-ins are used by third-party services to enhance website performance.
Users need to be aware that this type of information gathering is occurring through the details of a Privacy Policy.
This legal agreement explains what kinds of personal information you are gathering and how you use that information as well as how you keep it safe.
Examples of personal information include names, dates of birth, email addresses, physical addresses, phone numbers and bank details.
A properly written Privacy Policy will cover the types of information collected, the purpose of gathering the data, how the data is stored, details of data transfers, the use of cookies and any third-party affiliated websites or organizations.
It is highly recommended that you do not write a Privacy Policy yourself or try to get a free generated one on Google. Miswording or lack of important information can lead to legal issues.
What is Included in a Privacy Policy?
Determining what information must be included in your Privacy Policy depends on your site, the services you offer and the information you collect.
However, there are key pieces of information that should be included in every Privacy Policy:
Personal information. A Privacy Policy needs to state how a user's information will be handled, used and stored.
Cookies track and store a user's session and engagement with a website over time. Users need to be aware that these are in use and how their data is being used.
Age-related considerations. You need to include clear language regarding how information gathered from minors is used. You can also stipulate whether or not minors can access your site without parental supervision.
You should also include your contact information (i.e. email address) to allow users to reach out to you if they have questions or concerns about your Privacy Policy.
What Happens if I Don't Have a Privacy Policy?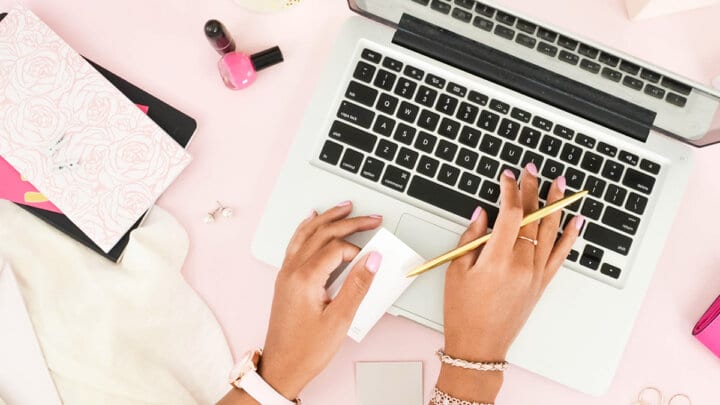 The last thing you want is to face legal issues because your Privacy Policy did not cover all pertinent information.
The consequences of not including a Privacy Policy on your site depend on where your users are located as well as where you are based.
If you collect personal information and do not have a stated Privacy Policy, you could end up violating federal and international laws. This could lead to being sued or fined.
That's not really what you want for your business, is it?
You may be wondering what happens if your site doesn't collect any personal information. Do you still need a Privacy Policy?
Yes.
Even if you don't collect any kind of personal data, you should still post a Privacy Policy stating that you don't collect personal information.
Plus, you may have a third-party app or tool on your site that does – especially if you take payments through your site.
This also needs to be clearly communicated in your Privacy Policy. You don't have to detail the third-party's privacy policies – just mention that they exist on your site and collect information.
Lastly, collecting email addresses to build up your subscriber's list is considered to be the collection of personal information. This needs to be stated in a Privacy Policy as well.
Can I Use a Free Privacy Policy?
As I mentioned before, you really shouldn't write your own Privacy Policy. While you may feel you've included enough information and explained it clearly, there still could be something missing that could land you into legal trouble.
So where do you find one?
There are free templates you can access online that will automatically generate a Privacy Policy for your site. However, I only recommend using these when you are just starting out – but it's best to be absolutely safe and go with a legal Privacy Policy.
Why is this? Because there is no such thing as a "standard" Privacy Policy.
Your blog needs a Privacy Policy that addresses your unique business structure, communication tools, social media platforms, shopping carts, etc.
You and your users need specific legal protections that are written expressly for your site and how you operate your business and content.
Yes, you can fill out a free Privacy Policy generator that will include your name and contact information as well as any particulars that relate to your site.
But these policies are generated by bots and aren't personalized to your unique site and aren't legal!
So whether you operate a blog, an e-commerce site or any other online service, you need to have a comprehensive and custom Privacy Policy to protect you from privacy-related litigation and fines.
Where Can I Find a Paid Privacy Policy Template?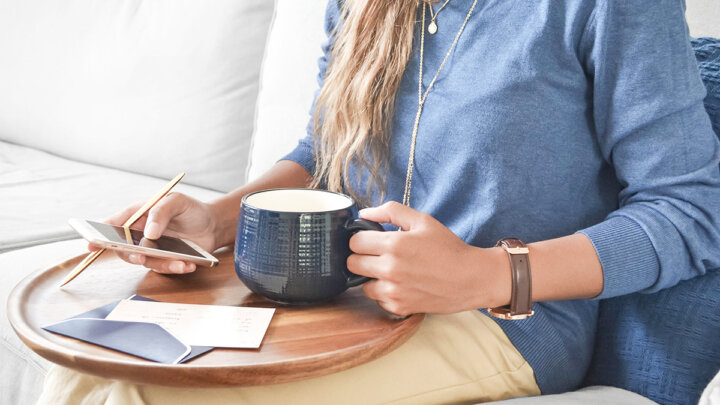 Just as important as it is to stay away from free Privacy Policy generators for as long as you can, it's equally important to find a paid version that is worth your money.
The cost of having a Privacy Policy can vary but it is well worth the investment.
Most paid Privacy Policy templates will take into consideration your jurisdiction as well as customize the policy to suit your site and protect your interests.
Plus, having a well-written and relevant Privacy Policy will help you build trust with your users and strengthen your business and brand.
There are many paid Privacy Policy templates out there but they are not all created equally. Instead of listing a bunch of places you can check out, I'm going to talk about the service I use for all of the Privacy Policies for my sites!
Entrepreneur Legal Corner
Licensed and practicing attorney Mariam Tsaturyan – and course student of mine! – offers a huge variety of legal documentation pertinent to website owners.
From coaches to course creators, freelancers and medical practitioners, you'll find any legal document required to safely run your site and business.
Most importantly, Mariam offers a Privacy Policy template that is compliant with the rules of the General Data Protection Act (GDPR) as well as California's recent privacy law, the CPPA (Consumer Privacy Protection Act).
You can find this policy page by clicking on the link in this post and then clicking on Blogger Contracts!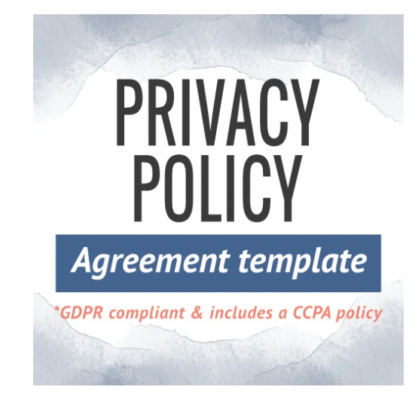 This Privacy Policy template includes an editable and customizable document that you can use for an unlimited amount of sites as well as a CCPA policy to include in your Privacy Policy or display separately.
You'll also receive an instructional video to help you set up your policies and ensure they are compliant.
Using Your Privacy Policy Template
Once you purchase your Privacy Policy template, you are provided with a download link to all of the products included in your purchase.
Download these to your computer and open the .docx file. From there, you can edit and customize your Privacy Policy.
Sound complicated? Don't worry! Miriam also includes easy-to-follow instructions for what to write in the brackets (which are highlighted to make them easy to find).
Where Should I Display My Privacy Policy?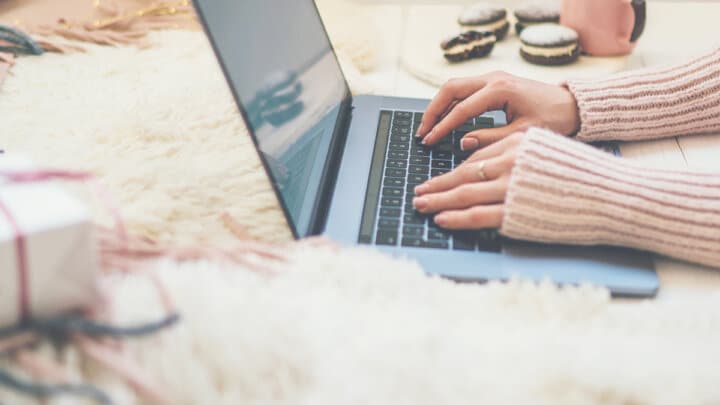 There's no hard and fast rule on where your Privacy Policy must be displayed. However, it has to be accessible to your readers so don't hide it somewhere on your website or fail to provide a link to it.
Apart from it being the law that your Privacy Policy has to be visible to readers, there are other benefits to having it easy to find:
It inspires trust. When readers can easily find and access your Privacy Policy, they are more likely to trust you, your site and your brand.
It keeps you accountable. Being aware of your own Privacy Policy will remind you to uphold your values and policies.
It will more likely be read. While most visitors will skip reading a site's Privacy Policy, having it placed prominently will increase the likelihood that it will actually get read.
As far as where you put your Privacy Policy, you have a few options. The most popular place to put your policy is in the footer of your site.
If you scroll down to the bottom of Twins Mommy (don't forget to come back up!), you'll see a link at the very bottom for my Privacy Policy & Disclosure document. I posted this policy on its own page through WordPress then linked to it in my footer.
Easy!
You can (and probably should) place a link to your Privacy Policy directly under any sign-up forms, especially when collecting email addresses.
The same goes for check-out forms if you take payments through your site.
If you want to boldly link to your site's Privacy Policy, you can place a banner or pop-up message that shows up as soon as a visitor comes to your site.
These are typically placed in the header or at the bottom of the page and require the user to click and accept the terms before proceeding.
Can they be aesthetically displeasing? Yes. Do they ensure your visitors are aware of your Privacy Policy? Also yes.
Privacy Policies Protect Everyone!
Privacy Policies protect your readers from having their information improperly used and stored
They also protect you from liability if a user is unhappy with the way their information was handled (as long as it was done so in accordance with the posted policy).
So it is definitely in your best interest to grab a Privacy Policy template and get one written up for your site!
Now I want to hear from you: Has a Privacy Policy ever saved you from legal issues? Is there a reason you don't have one on your site? Share your thoughts in the comments!