How'd you do this year mamas? I'm excited by all that's happened to me and to Twins Mommy!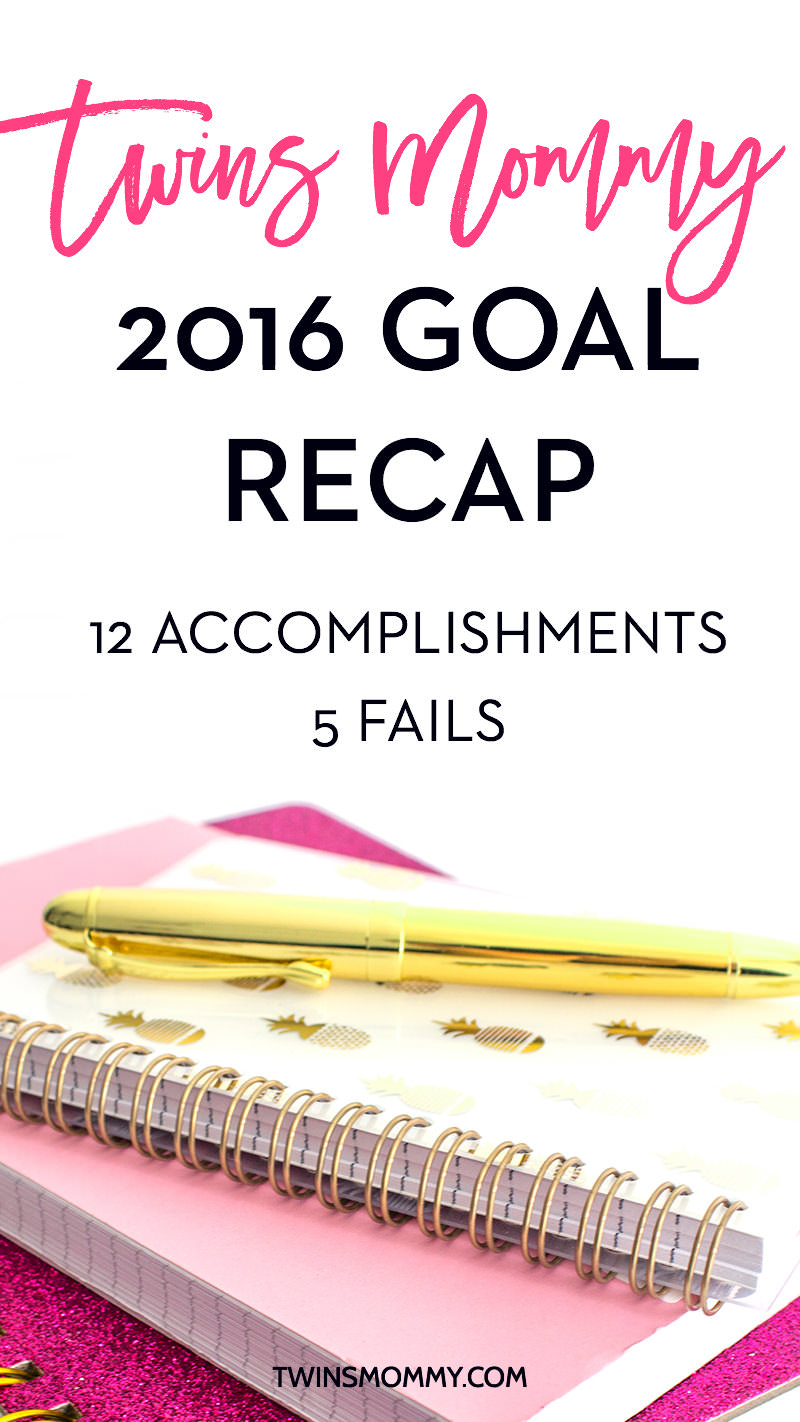 I started Twins Mommy in April this year and it was a hot mess (behind the scenes of course). I started Twins Mommy as a hobby and passion project.
While it still is a passion project, I decided I wanted to do something more with this blog. I've only had this blog 8 months or so and a lot went down.
But, before I get into that, I want to shed some light about the beginning of this blog. Why? Well I know there's a lot of new bloggers that are struggling to grow their blog and some of them may see my growth as an unlikely goal for them.
I'm here to say that I'm no different. I have twins at home, run a freelance writing business and work hard to make some time for this blog.
If you've been following me, you'll know that I've had some fails. I've even had some doubts and had to challenge myself to still keep going. Let's see where I started and how I got to where I am today.
Starting Twins Mommy
I decided in early March of this year that I wanted to blog more about the challenges of being a work at home mom.
I have another blog where I talk more about being a freelance writer, but I don't delve into being a mommy freelance writer there. So, I thought, why not start a new blog and see if I can connect with other mom bloggers that work from home?
So, thus began Twins Mommy. I decided I wanted to focus on work from home moms and share my day-to-day life as a stay-at-home mom to twins that runs a freelance writing business.
But that all changed rather quickly. You see, my passion is in marketing strategies. Since my writing niche is in digital marketing, I write a lot for my clients about growing their business and sales. I slowly changed my focus on Twins Mommy.
I wrote six posts focused on work at home moms and then decided I wanted to chronicle my journey to grow this blog. My seventh post on this blog got the most engagement with comments and shares. And it was my first attempt at growing my email list.
I heard my peeps!
Refocusing Twins Mommy
I quickly learned that people were interested in growing their blog. I was hooked. From that point on, my blog posts and freebies (or content upgrades) were focused on some type of growth – traffic growth, list growth or income growth.
I also knew that I wanted to speak to mom bloggers and still write about productivity and a bit about my twins.
I made a new tagline: helping moms become mompreneurs.
And from that point on, I tried to grow my blog (and I continue to grow my blog). Here are 12 highlights that helped me accomplish my goals for this blog and five failures too!
1. I Hosted Two Webinars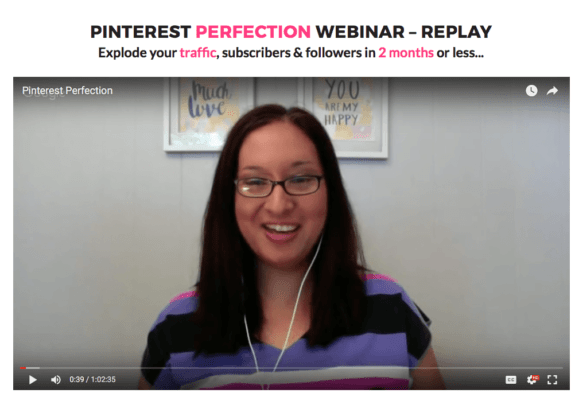 Can I tell you something? I'm a total introvert. I'd rather stay home and watch a show then go out with another couple on a dinner date.
#iheartshootershow
Social parties takes a lot out of me, but it doesn't mean I won't do a double date or go to a get together; I just do it sparingly. And while webinars also drain me, I still love doing them. So far, I've done three total with two of them for this blog.
One webinar was for using Pinterest to grow your blog and the other webinar was a joint webinar about content upgrades (Psst…you can catch the reply in my Mom Boss Vault).
Doing webinars helps me double my email list easily and I hope to do more in the future. I stopped recently only because my twins no longer nap (yes, a unicorn died when that happened…) and their nap time is prime webinar time.
When my twins go to school I'll hopefully start up again, but I have an alternative to webinars that I'll mention later.
2. I Hosted My First Giveaway
I'm so happy I decided to do a giveaway on this blog. I've been blogging for two years now (as a freelance writer) and during that time I've networked with some influencers as well as other bloggers.
I knew that I could count on them for this giveaway. Sue Anne Dunlevie of Successful Blogging offered a blog audit while Andrea Beltrami of The Branded Solopreneur offered her branding eBook. I was able to network with other mommy bloggers like Chrystie of Living for Naptime and have a lot of some amazing courses to offer my readers!
I was able to gain over 300 new subscribers from the giveaway which was totally awesome. My goal for the giveaway was purely to grow my list and I accomplished that.
I may do another giveaway at some point later on, but for now, I'm happy with the results.
3. I Started Guest Posting
A few months ago I decided to include guest posting as a way to grow my blog. I've known for a long time that leveraging other blogger's platform can help you grow your brand and blog.
I was able to do at least 6 guest posts on other blogs that have the same audience as me. My most recent one is The 5 Step Plan to Killing It On Your Blog Post.
Guest posting is something I still want to do for next year!
4. I Went on Podcasts (For the First Time Yo!)
I'm so proud of myself when I try new things. It's hard for me since I find it hard to try something out of my comfort zone. But, I knew that podcasts were just another way to grow my brand. And you know what? I absolutely LOVE podcasts.
I love hearing them – I can do laundry and listen to a show no problem – and I love being on them! To date I've done two podcasts for Twins Mommy. One of them is over at The Official CEO Mom and the other one won't air until February.
Podcasts is something I'll do more and you know what? My husband gave my a Blue Yeti and Pop Filter for Christmas!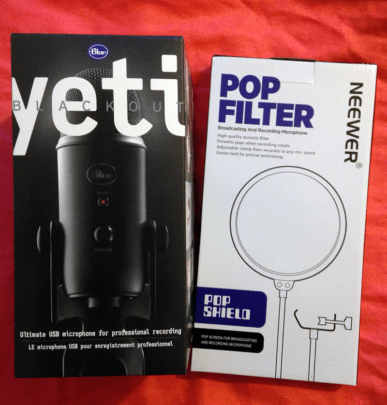 I can't wait to use this mic!
5. Created Content Upgrades
Before Twins Mommy I only ever made two content upgrades. So far, I've created over 10 content upgrades for Twins Mommy. That's a lot!
My latest one is an epic list of over 190+ resources for mom bloggers.
Content upgrades were the best thing I did to help me grow my list. Since I didn't know in the beginning who my audience was, I didn't know what main freebie I could offer (this is called your lead magnet). So, instead of struggling on that, I just created blog post specific freebies. I figured, if you're reading a blog post about a certain topic, you'll probably like the freebie that's related to the topic you're reading!
6. Started a Facebook Group

O-M-G! I still can't believe I have a FB group. I knew a while back that I wanted to have a group but not until the twins were in school (that's in September).
But, as luck would have it, a mom blogger contacted me asking if I'd like to take over her Facebook group. I thought this was perfect, but knew that I couldn't do this alone.
So I enlisted a blogger friend, Miranda Nahmias. She's a VA and an awesome blogger! We took over in December and co-hosted a cool holiday party!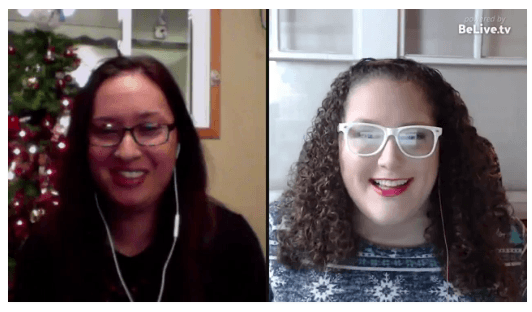 We gave away some awesome prizes and I can't wait to do another co-host Facebook Live!
If you're a mommy blogger and want to grow your blog and biz come over to the Mom to Mompreneur Facebook group.
7. Honed My Niche
Ah, my niche!
It's been a-changing a lot for me. You may not notice it on my blog as much as I notice it, but my content has been changing since I started Twins Mommy.
When I first started, my niche was for work at home moms.
But, I learned later that people or mom bloggers or mompreneurs were interested in how I plan to grow my blog. Based on that, I decided to help mom bloggers become mompreneurs.
But, now, I'm honing my niche further and focusing on marketing strategies for mompreneurs. After all, bloggers, entreprenurs and freelancers want to monetize their blog or at least get some traffic to their site right? In order to get all that you need some strategies and that's what I hope Twins Mommy is for you!
8. Started Automating
As a mom blogger and freelancer, I have very little time to blog. I write for a living so every day I'm writing 5-10,000 words in blog posts, client posts, newsletters, landing pages, content upgrades and more.
A big part of getting your blog noticed is to use social media like Facebook or Pinterest. I can't sit all day pinning my posts so I use Tailwind to schedule my pins to drip all day to various Pinterest group boards.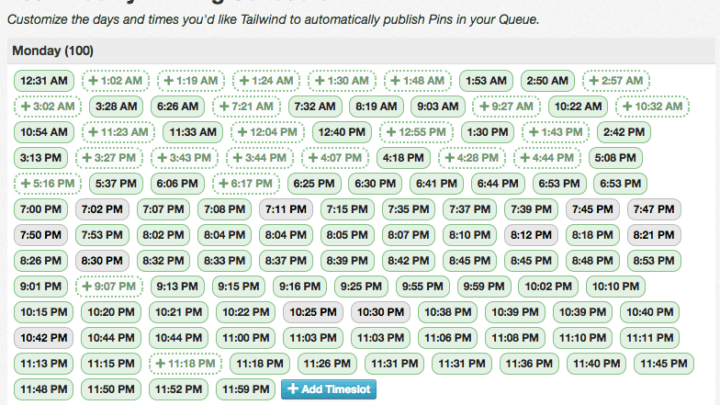 I also use Buffer to schedule my Facebook group posts and IFTTT to schedule my tweets on Twitter.
Using these tools has totally helped me save time and I know that my posts are being shared to new people every day.
9. Created a Lot of Roundups
Before I started this blog, I had no idea how nice and helpful mom bloggers are! I'm totally amazed mamas! Everyone in this niche is super helpful and totally understanding.
I've featured a lot of moms on my blog and every time, I'm so grateful for their help and contribution. I love featuring them on my blog and know that by doing that I can hopefully connect with these mom bloggers to share my post with their audience.
10. Connected with Other Mom Bloggers
One thing I noticed for sure is that in order to get your blog noticed or to get more traffic, you need help from others.
What better way than to connect and network with other mom bloggers? That's basically how I was able to take over an established Facebook group or how I had a successful giveaway.
Without that connection, I highly doubt my blog would be where it is today.
11. Made a Daily Series
I recently created a blog post on this blog every day for 12 days last month! It was insane and my entire family – including me – had the stomach flu!
But, I did it! I created 12 posts and I didn't miss one day. Doing those little personal challenges has totally helped me stay focused on my blog.
Because I don't know about you, but sometimes I just don't have the creative energy to create a blog post or freebie. I only write when my twins are sleeping and since they don't nap anymore, I have to do all my client work and my personal projects (i.e. my blogs) during the night…and by this time, I'm spent!
So, doing that daily series was amazing for me! I gave myself a pat on the back 🙂
12. I Did Facebook Live
I finally did it! For a while I wanted to do Facebook Live, but you know, with my introvert personality I wasn't sure if I could actually do it, but I totally did!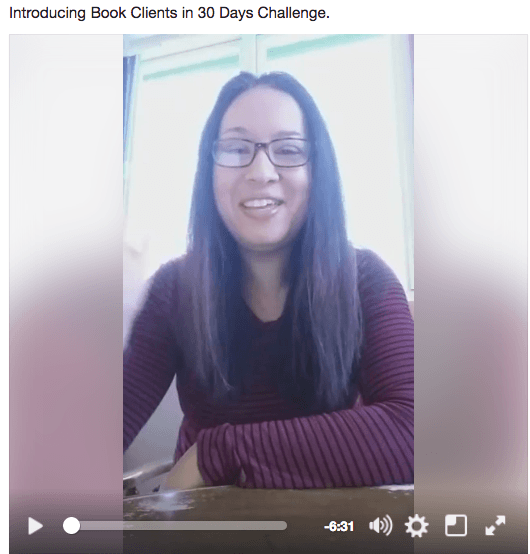 It was a short video for my course students and I was happy that there weren't any complications. I realize after the fact that the lighting was terrible (I'm a little green) but that's OK.
And this month I'm doing a Facebook live in my Mom to Mompreneur Facebook group!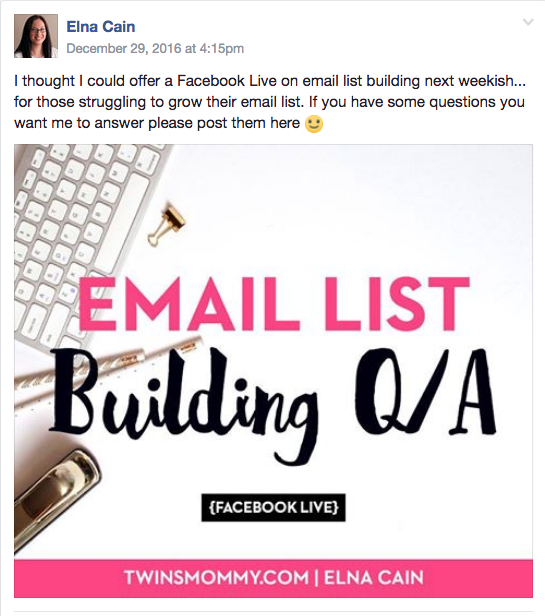 I'm excited to start doing more of these in the New Year.
Five Fails on Twins Mommy
Everything isn't perfect on Twins Mommy. I've had some fails and I'll probably continue to have some fails trying to grow this blog. But, that's okay. That's how we learn eh?
Here are some failures that happened to me since starting this blog.
1. Failed at Blog Commenting
Every month I make it a goal to comment on at least five blogs a week. I even have a list where I keep track of all the blogs I go to, but it's not consistent.
Commenting on other blogs not only gets you leave a backlink to your blog, but it also helps you attract a new audience.
I have a big list of blogs that I want to comment on so I'll work hard now at carving a time to comment.
2. Failed at Creating a Mompreneur Planner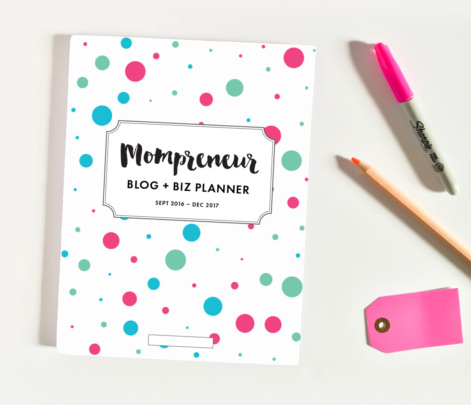 For a while on my sidebar I had an image of the Mompreneur Planner. It was a project me and my husband were collaborating on and I was going to launch it when I had my giveaway. But, then work got too busy and I decided I would launch closer to the New Year.
That time has passed already and the planner still isn't done. Another reason why I was delayed on the project was that I was wishy-washy about making this a product or a freebie. In the end, I decided it would be a freebie and it might still be, but not at this time.
3. Failed at Starting a Pinterest Marketing Service
I decided to let my subscribers know in either October or November that I would start some Pinterest marketing services. I had a lot of people wanting this service, but in the end it never materialized.
I realized I didn't want to create another service. My eventual goal is to decrease my service income and increase my product income. Of course, I'll still be a freelance writer, but only for a select few.
It was a tough decision, but ultimately happy that I didn't go down that road.
4. Failed at Diving Into Affiliate Marketing
When I started growing this blog, I was totally excited to do some income reports. I knew I needed traffic first before I started monetizing my blog. When I felt that there was enough traffic I signed up to some affiliate programs.
But, that was it. I dropped my links in my popular posts and forgot about it. I just wasn't into affiliate marketing at that time. I was too focused on my freelance writing course and updating the material. I also knew the time needed to really make a go at affiliate sales and I just didn't have that time.
In the end I think I made less than $200 total. But, that doesn't mean I'm not ever doing it again. I have some big plans for monetizing my blog that I'll share on another post.
5. Failed at Deciding On a Product
Before the New Year, I wanted to solidify a product for this blog. Since the planner was a no-go (and the subsequent service) I was at a loss. I couldn't even figure out if I wanted to do an eBook or course.
All I knew was that it was something digital or service-based. In the end, I had some ideas but nothing solid.
I'm beyond happy that I actually have a concrete idea for a product (but that will be shared on another post).
I think the problem I had with figuring out the perfect product was that I wasn't solidified in my core niche. I talk about so many topics – traffic growth, income growth, list growth – that I couldn't figure out what would be a good product. But, I've finally figured that out!! 🙂
The One Thing I Learned About Starting Twins Mommy
When looking back at trying to grow this blog, the one thing I realized was that it takes a lot of strategies to grow your blog.
And a lot of that is networking and using different mediums like video or audio. For an introvert, that's a tough pill to swallow! But, I'm putting one foot forward every day and making this happen.
I have full control on how I'm going to grow Twins Mommy and I decide how I'll monetize my blog. And what's great is that, if you're a reader of my blog, you'll know the exact steps I'll take and what will and won't work!
Thanks for following my journey and I hope to see you when I develop my new goals for this blog! Now tell me mamas, did you accomplish your blogging goals? Tell me in the comments!