Many new bloggers are drawn to the idea of monetizing their blog, right?
I mean, who wouldn't want to make money from their own personal blog?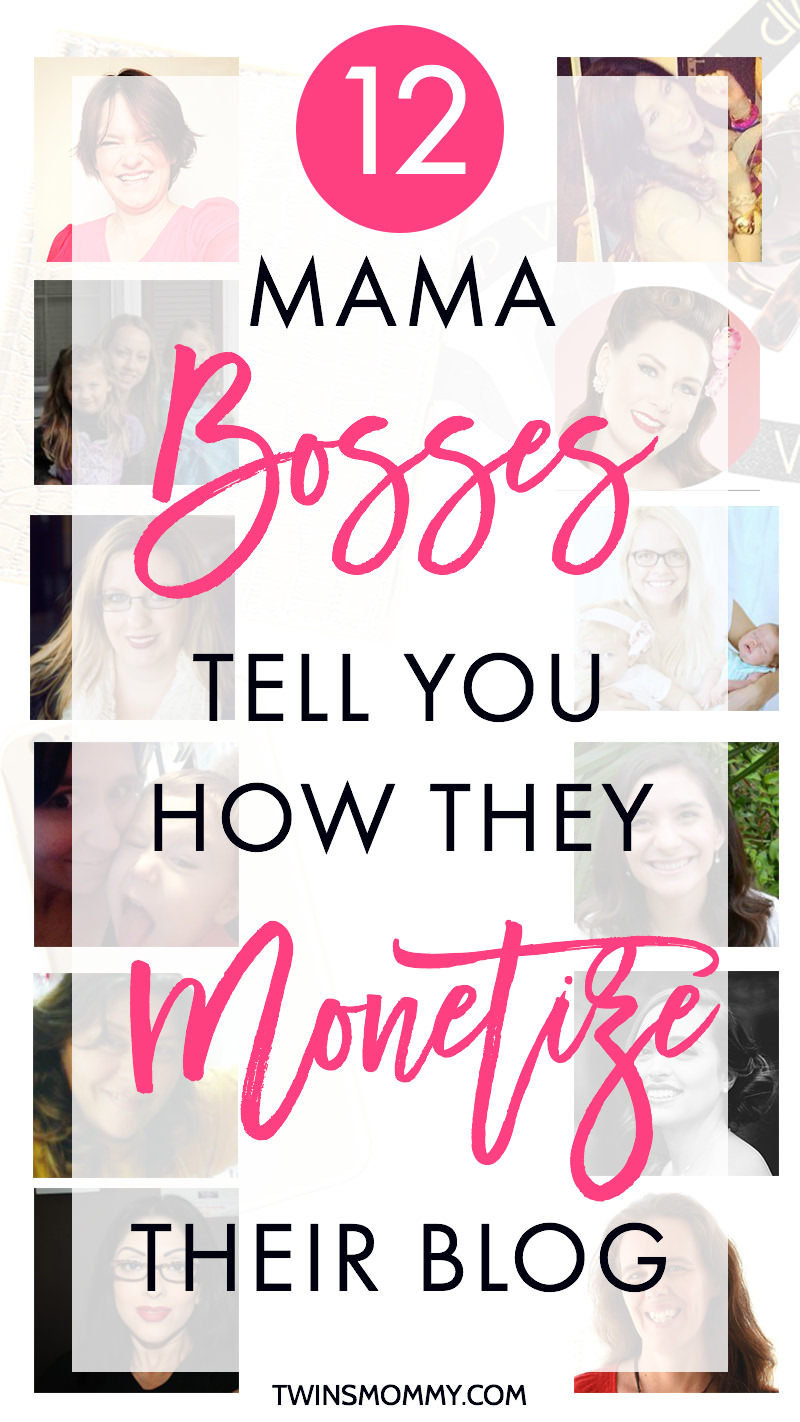 It totally rocks and since it's something you probably love doing – blogging and connecting with other bloggers – why not turn your passion into profit?
There are many to learn how to monetize a blog.
I mean there are ways to make money with sponsored posts, affiliate marketing, creating products and more.
This post gives you the most popular ways to generate an income from your blog from actual people doing it.
But, wait? If you're reading this and don't have a blog yet, but want to start one, I have an easy step-by-step tutorial on how to start a blog using SiteGround!
So, wondering how I earn money from blogging?
It's been a journey but I love blogging!
How I Monetize My Blog
Right now, for my Twins Mommy blog, I use affiliate marketing on how to monetize a blog. I also have a course to help you grow your traffic for your new blog (it's at the bottom of this post!).
I've also created printables and offer Pin graphic templates for Canva!
To help you decide which income earning method will work for your new blog, let's take a look at how 12 of the best mama bosses and lady bosses around monetize their blog.

My primary means of income is affiliate marketing. It's also my favorite way to monetize a blog.
Posts I wrote years ago are still earning money. And that's what we're all after at the end of the day, isn't it?
I keep the pool of affiliate offers that I promote small, tight, and on-target. As I primarily promote digital products like eBooks, online courses and the like, I've found promoting too many similar products can have the opposite effect.
Instead of leading someone into a purchase, you may actually be sending them elsewhere to do further research and read more reviews in order to determine which product is perfect for them.
I also rarely promote products that I haven't personally purchased or are not from a creator within my network.
It's your reputation at stake if you send a reader to someone with a poor product or poor customer service for no other reason than you wanted to make a few bucks.
As far as how I promote, anyway I can if it's something I love and can stand behind – in a blog post, in a newsletter, in a webinar, in an opt-in freebie. The more you mention something, the more your readers will trust your recommendation.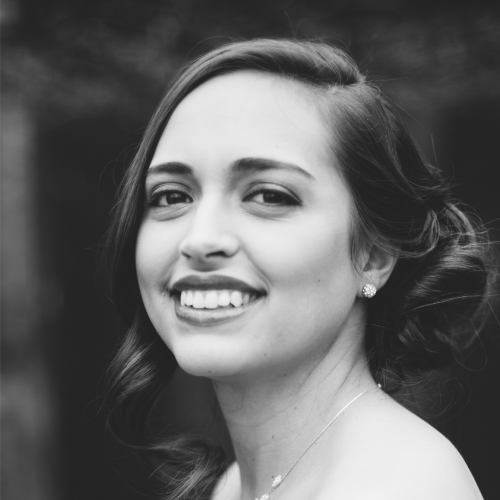 I'm currently making money mostly through sponsored opportunities, but I find this highly ineffective, so I'm in the process of developing an affiliate strategy and writing my own ebooks – the two best ways to maximize profit.
As far as selling my own products, I am creating things that are specifically tailored to the needs and interests of my readers based on questions that I get a lot and the things that would be most helpful to them.
I do this to develop better, more interactive relationships with my readers instead of sending them away to other sites like with many other types of monetization.
As far as affiliate marketing goes, I am very selective about which programs I choose.
I only promote companies and products that I have used before (or am currently using) and think that my readers will love.
After joining an affiliate program, I test each one out by paying attention to how well my readers respond to them.
I want to make sure that the products I am featuring spark my readers' interests or meet a certain need that they have.
I don't want my readers to find my affiliate links annoying, so I alternate between including affiliate links in my blog posts as well as featuring them as carefully selected ads on my sidebar.
If my readers don't click or purchase on my links and ads after some time, I don't hesitate to remove them or ditch a program entirely.

I currently learn how to monetize my blog from ad networks.
It certainly took a lot of coffee and late nights but I was able to increase my pageviews and work with a fabulous ad network.
I used to offer services on my site such as writing posts and working as a virtual assistant.
But I was trading time for dollars and eventually burnt out. The ad network income has been a game changer for the blog side of my business because it is 100% passive income. Can I get an "amen!"
If you're interested in making income this way, here's what I'd recommend:
If you're just starting a blog, sign up with a smaller ad network (I used Sovrn and LOVED them!) and then begin creating blog posts that help others solve a problem in some way. They can be a step-by-step tutorial on how to budget their personal finances, a detailed meal plan with links or graphics, or almost anything else.
Promote those posts through social media (Pinterest shows incredible results for me personally) to build up your traffic and dedicated fans as much as possible.
Eventually move onto a larger ad network once you've increased your monthly pageviews. I used Sovrn until I qualified for AdThrive and then moved onto their network. They are the cream of the crop in my eyes, so I recommend applying as soon as you hit their pageview threshold.
Sit back and enjoy the passive income every month!
4. Suzi Whitford–
Start a Mom Blog

My primary way of earning money with my blog is through affiliate sales. My first week of blogging brought me in over $150, and I was instantly hooked!
I sign up for affiliate programs through products I use and like.
I also enjoy becoming an affiliate for products from other mom bloggers, such as Chelsea's Blogging ebook.
My long term goal is to feature my own products focused on making mommies more productive.
I have no desire at the moment to take on sponsored posts or add advertisements to my blog. I am thoroughly enjoying building my business and I am currently working on a new ebook.
It will greatly help new mom bloggers get their blog up and running in less time and with less effort.
I promote my affiliate links throughout my blog. I incorporate them seamlessly into my posts. I also have a complete list of all the products I recommend on my resources page.
Blogging is extremely exciting and a fantastic money making hobby for stay at home mommies. I highly recommend to give it a try and find a blogging tribe as support.
5. Joanna Chee –
Mums Kids Jesus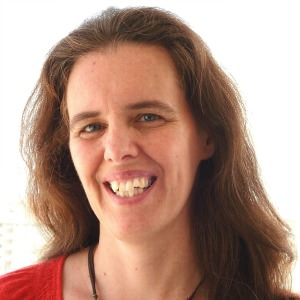 I recently started monetizing my blog Mums Kids Jesus.
When my first $ came in, I got so excited I charged round the house telling my whole family!
Currently, I use only affiliate marketing.
I prefer to share affiliate links naturally within posts and email updates, rather than as ads.
In fact, I recently made the decision to remove all affiliate ads from my sidebar – I wasn't making anything from them, and I want the sidebar space for my own opt-in resources, leading to the day when I sell my own eBooks and courses.
I link to affiliate products that I personally use and can whole-heartedly recommend to my niche of mums (and moms).
Products I really enjoy and that bring in the most revenue on my site include Crystal Paine's excellent Make Over Your Morning Course (perfect for busy mums – it helped me get my mornings organized to make time for blogging), and The Ultimate Homemaking Bundle (an incredible resource of 90+ ebooks/courses for mums at a tiny price). I love these affiliate programs as they offer great value for the buyer, and a high commission for me!
I am also an Amazon associate. I've made the most money by sharing my post 110 Great Books for Boys on book link-up parties.
I use EasyAzon WordPress plugin to make it super easy to add Amazon affiliate links from right within my visual editor (no need to hop to and from Amazon). EasyAzon also adds link localization so that I make money from every country's Amazon, not Amazon.com.
There are some blogging-related products I share only in guest posts on other sites as they're not suited to my own niche, such as Brittany Ann's fantastic eBook: Strategies Worth Sharing: How I Grew My Facebook Page from 2,000 to 100,000 in Five Months, which I shared in a guest post, Want to Build Your Email List? on Brilliant Business Moms.
This has done really well for me, reaching an audience that I couldn't reach on my own site.
I've just bought Tasha Agruso's eBook: Affiliate Marketing for Bloggers.
It's filled with amazing and actionable advice. I'm learning so much, and am getting even more excited about affiliate marketing. My family will have to get used to me jumping around as the money comes in! (Hopefully, it will soon be $1000's and not just $'s!)
Well, all the best to you in your money-making endeavors. You can do it!

I monetize a blog in three areas – ad networks, affiliate marketing and sponsored posts. I've tried to get one monetization strategy perfected before moving on the next. Because my blog is currently getting a relatively high amount of traffic ad networks are my biggest revenue stream.
I use three different ad networks on my blog which are a combination of pay per click and pay per impression ads.
The pay per click ads tend to earn really well from search visitors while the paper per impression ads do well with social media traffic.
I've also been working on growing my affiliate income over the past few months which has proven to be successful. I expect my affiliate income to consistently outpace ad network income by the end of the year.
My strategy for growing affiliate income has been to only promote programs I believe to be high quality and only when relevant.
One strategy that has really worked in increasing my blog income is to evaluate my top posts every few months and add affiliate links or an extra pay per click advertisement into them (whichever options seems more relevant for the particular blog post.)
My last revenue source is sponsored posts however I am very choosey when it comes to doing these so I don't foresee this revenue growing much in the future.
7. Mary Elle –
Mary Teaches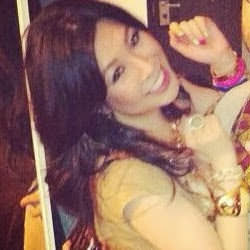 My blog is dedicated to helping women bring out their inner bombshells. I write about all sorts of topics that would help someone feel better about themselves. Beauty, skincare, style, fitness, I cover it all!
I am currently monetizing the website via affiliate marketing.
I review and recommend products that I know would help women feel more confident about themselves. It could be a fitness product, or an undergarment to wear underneath that sexy dress. Whatever it is, the goal is to help women bring their best face forward.
I am getting traffic to my blog by using strategic SEO. I try to use longtail terms that people would be using to look for in the search engines. Google Keyword Planner is your friend here! Don't over complicate it. Sprinkle those longtail terms into your post where it sounds natural.
Organic traffic makes up 70+% of my overall traffic each month, so this is huge for me.
I am currently working on building an audience, and my social media. I am trying to gain more returning readers. I would like to eventually be able to offer my own services or products once I build that "tribe."
8. Kelly Cannon –
The Take Action WAHM

My main method of monetizing my blog is by offering affiliate products.
One of the first things I learned when I started blogging as a business was that you needed to figure out what problems your readers have and then show them the solution – and I LOVE being a problem solver!
There are two criteria for any product I promote: it has to be as well done as something I would have created myself, and it must truly serve a need for my readers.
When my children were small, affiliate products gave me the opportunity to offer lots of different high quality products to readers while saving me the time it would have taken to create the products myself.
Now that my boys are bigger and I have more time, I do have products of my own in the works – but I still get super excited when I find a great affiliate product that I know will solve problems for my readers!
Because I try to keep open communication with many of my readers, I often have certain people in mind when deciding whether or not a product is a good fit for my niche.
My methods of promotion are simple – I do some promotion on the blog and social media, but most of my promotion happens on via my email list.
9. Alissia Haggard –
Alissa Haggard

The primary way I have earned income so far with my blog is through sponsored posts with BlogHer.
Even though my blog is primarily blog/social media oriented by accepting social media sponsored posts I can work with companies who would be of interest to other moms. I have worked about 5 assignments so far- the pay can vary but for time actually spent working the assignment, it's been well worth it for me.
I currently am an affiliate for several companies that I use on my blog and have received some referrals.
I'm definitely looking at making it a larger part of my monetization strategy. When deciding whether or not to work with a company, my main decision is if I have personally received great results with the product.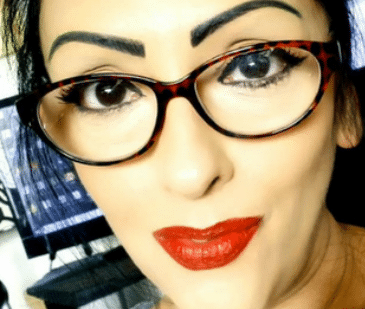 The first thing I learned about blogging was never put all your eggs in one basket.
Since there are a lot of ways on how to monetize a blog, I made sure to keep my options open and try different methods until I found the right combination that made money every month.
There are several ways I monetize my blog. One of the ways I'm making money is via Google Adsense. I only started posting ads on my site last November. My intention at first was to try it out to see if I could make money and in just four months I was already meeting their threshold to receive payment.
I'm also making money through affiliate marketing promoting products I personally use or products I believe would benefit my visitors. They're mentioned in blog posts or a banner ad is placed on my blog as well as on my newsletter.
But most of the money I earn has been through sponsored posts. Either I write a blog post on behalf of a brand I'm working with through an influencer marketplace or an individual marketer looking to post content – provided it's within my niche and relevant to my visitors – on behalf of his or her client.
11. Monica Froese –
Redefining Mom

My primary way for earning money on Redefining Mom is through affiliate marketing. I began researching effective ways to launch and market products a few months ago and it was suggested that one of the easiest ways to test out marketing methods is through affiliate marketing.
I've used affiliate links (such as Amazon) for a long time, but until recently I had earned very little money from affiliate links.
Making money from affiliates is heavily linked to your audience size.
When I decided to actively pursue affiliate marketing in February 2016, I also decided I had to start actively growing my email list.
The landing page for this is created using LeadPages and I also have several opt-in forms throughout my site linked to LeadBoxes.
The second step in growing my affiliate earnings is narrowing my social media focus down to Pinterest primarily for growing pageviews.
I wrote a few review posts for my favorite affiliate products and created a pretty "pinnable" image to go along with it and began sharing it on Pinterest.
Along with doing a few key review posts, I also created a resource landing page which is heavily monetized with affiliate links for products that I recommend.
Finally, I took part in two large product launches that I am an affiliate for Elite Blog Academy and the Ultimate Homemaking Bundle 2016.
These products launch for a specific period of time, usually about 5 days.
The launches are heavily marketed and the limited amount of time they are available drives demand. My goal for both of these launches was to gain insights about affiliate marketing through the awesome resources that both products provide to their affiliates and also to test my own methods.
My advice for affiliate marketing is to pick a product and get started.
Focus on providing your audience with actionable steps that you learned from purchasing the product yourself and why your audience will benefit from purchasing the product too.
Finally, make sure that the product you choose to promote fits with your audience.
12. Laura Williams –
The Badass Business Mum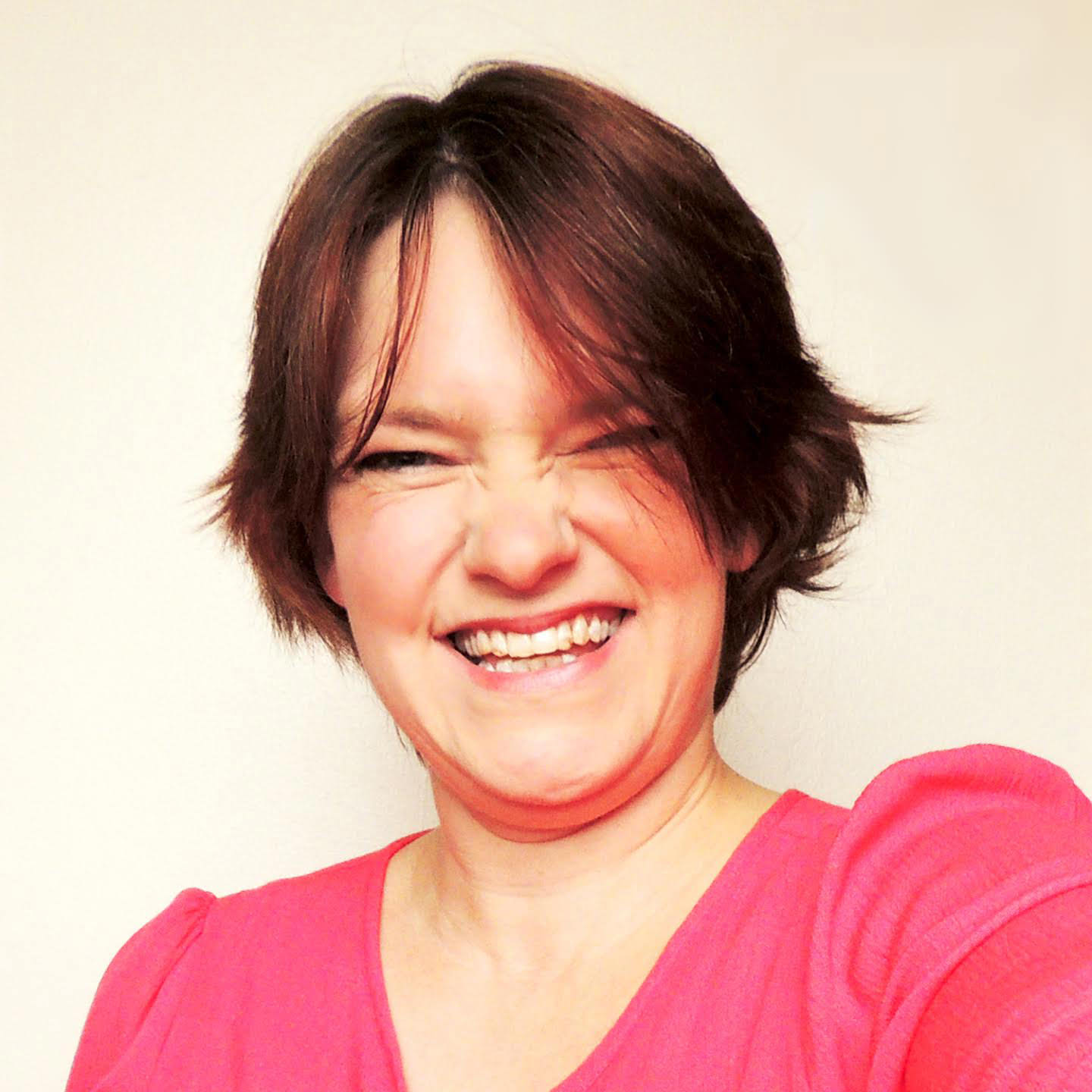 I currently make my money from the sales of my self study workbook, the Practical Step-by-Step e-guide to Planning your new Blog.
I chose a workbook as my first type of info-product for a number of reasons. I launched this specific one first as a low investment, low risk starting point for converting readers to buyers.
Because it is written for people at the very start of their blogging journey, the aim is they will love it enough that they will want to invest in future self study courses I create!
Other benefits of this type of info-product for my particular brand are:
As a work-at-home mum to young twins I can't suddenly start working 18 hour days during a launch period so I wanted to create and sell something that isn't dependent on a timeline when it comes to selling it. Promotion is a consistent thing that I can do little and often, fitting into my usual schedule.
It attracts self motivated DIY-ers that my blog is aimed at. The content on my blog is written for people that like to learn at their own pace, in their own time with no outside pressure. A self-study workbook is ideal.
It is simple to produce and sell, using software I've always used. I use Word to write my workbooks and Photoshop to design the graphics before converting them to PDF documents and merging into one document.
I sell it through my Squarespace site, which has e-commerce capabilities included. I simply upload it and the customer is sent the link after purchase.
I use several different methods to promote the workbook, mainly using blog posts and my email list and so far most buyers have also been subscribers.
I am currently writing a blog series on How to Start a Blog and I'm including images and a link to the Blog Planning Guide in all of these posts. It is an 'evergreen' topic, the series will still be helpful and relevant in the future and will introduce the next group of new bloggers to my workbook.
I also wrote an entire blog post introducing the subject of blog planning and the benefits to readers that don't realize how pre-planning your blog can save you a ton of time and stress.
I am giving away a free sample section of the guide. I haven't asked for an email address in exchange for the sample because I want to make it as easy as possible for interested people to get their hands on it. The table of contents is included in the sample and at the end I have included information on how to buy the full copy.
I use Facebook Groups a lot to promote my blog and some of them allow promotion of products, so I've been sharing the details of the guide and the free sample in these groups.
Subscribers to my email list, The Badass BusinessMum's Club get a discount code to get 50% off the workbook. Club members have been sent a couple of emails about the guide and I advertise the discount as an incentive for readers to join. The discount code is included at the bottom of my welcome email when people sign up, as a little introduction to my products for anyone who isn't aware of them.
I have sent samples to a couple of interested bloggers for review, so I am hoping they will post positive write-ups!
And finally I use social media to introduce followers to the guide. I have occasional shares of images and quotes from the workbook scheduled to my Twitter and Facebook accounts and have created a pin that links to the sales page.
The main points to remember if you are considering creating a workbook is if it is the type of learning your audience will respond well to, your audience will be willing to invest money in learning and to create a plan for consistent and long term promotion.
There Ya Go!
You can see that many of these mama bloggers are mompreneurs in the making. They start with something easy like affiliate marketing, which leads them down the road to creating their own products.
On how to monetize a blog use these tactics from these mom bloggers!
If you're a new blogger, check out my course on getting traffic to your new blog, because you need traffic to earn income!