Did you know that in 1999 there were only 23 blogs on the internet?
By the middle of 2006, there were over 50 million blogs!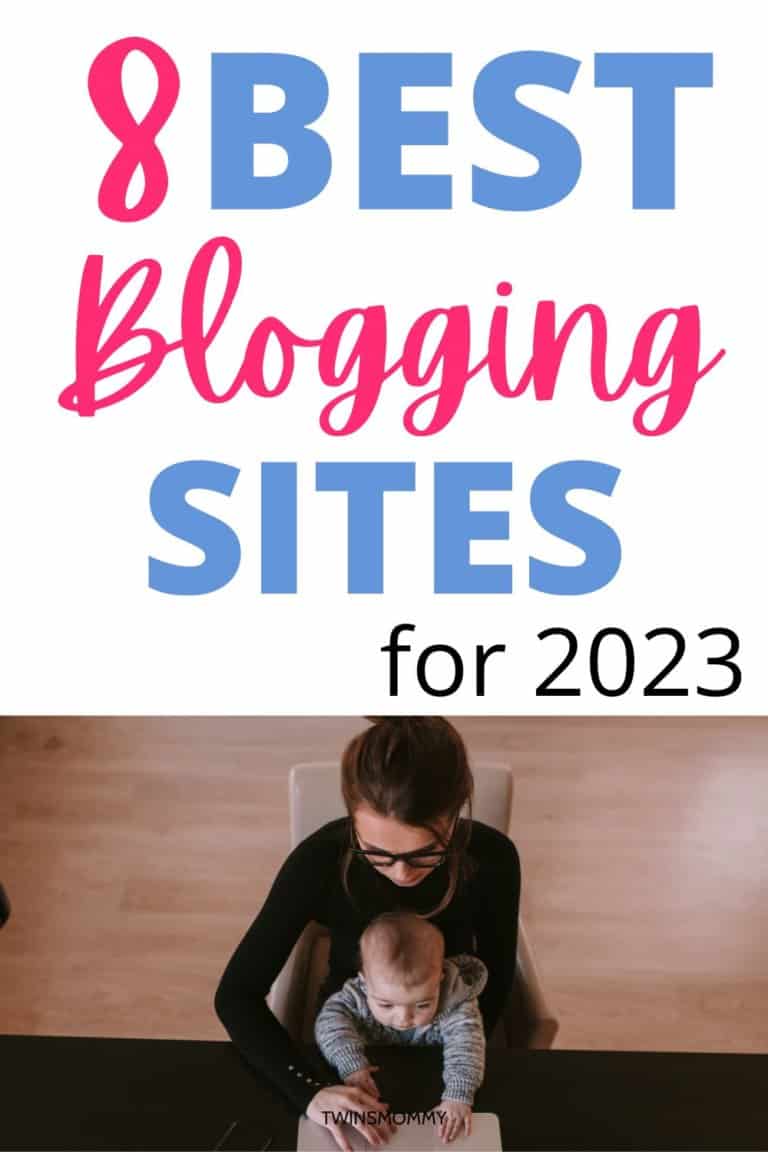 That's a huge jump in numbers when it comes to people sharing their thoughts, knowledge and insights across the web.
It's no wonder there are now hundreds of options when it comes to choosing a blogging site!
Once upon a time, you basically had a choice between Blogger and LiveJournal if you wanted to blog your thoughts to the world.
Remember the Social Network?
Now, more and more platforms are available to individuals who approach their blogs like a business and many of them are free.
So how do you choose where to put your blog? Luckily, I've gathered these 8 best options when it comes to creating your blog for free!
Before we get into that though, I want to talk a bit about exactly how "free" free really is:
How Free is Free?
"Free" can be such a relative term when it comes to blogging sites.
Most blogging sites are free – that is, their software is free to download and use. However, most require you to pay for a domain name and as well as a host for their product.
Which, don't get me wrong, is great!
If you are looking to build a professional site and grow a business, not having to pay for the software to customize and run your site is pretty awesome.
If you really are serious about blogging, the rates for domains and hosting are nominal.
But I understand that many mamas out there are looking to start their blogging career on the cheap.
Thankfully, for every blogging site option that requires a domain, there's usually an option that doesn't.
Keep in mind that you that "free" often comes with a sacrifice.
Most notably, totally free blogging platforms, without purchase of a domain or upgrading, is likely going to land you with a subdomain.
Domains Versus Subdomains
If you look at my web address at the top of the page, you will see this:
I pay for this domain and it has a very polished and professional look–which is really the main benefit of having one.
A unique domain makes readers feel like they are visiting a legitimate site and are more likely to build trust with me.
If I didn't pay for a domain it would look something like this:
http://twinsmommy.bloggingplatform.com
There is nothing wrong with this, of course! And I would never be opposed to using a subdomain in my early days of blogging.
That's what you really have to weigh when it comes to the total cost of running a blog: Do you want to jump into paid hosting/domains or are you willing to start free and work your way up?
Many bloggers start with a subdomain and, as their site gains traction and traffic, switch to a domain and go from there!
The 8 Best Free Blogging Sites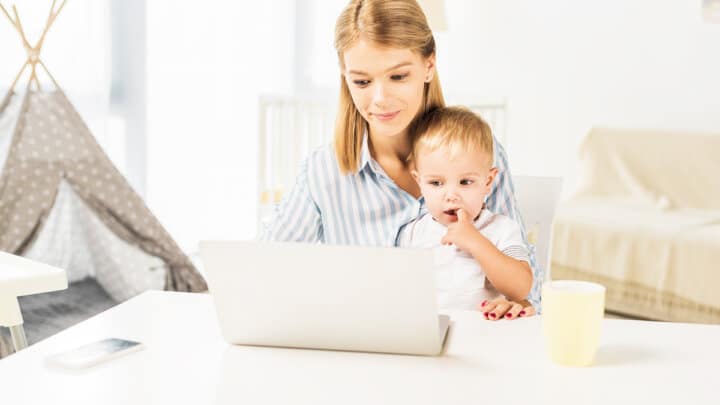 Now that we know all about domains and subdomains, let's get into the best free blogging sites you can use to start your blog and website:
1. WordPress
WordPress is a free blogging platform that is great for making professional business sites with a large selection of extensions, themes, plugins and tools.
While the platform itself is free, it's important to differentiate between WordPress.org and WordPress.com
Like most blogging sites, WordPress offers the option of using their platform along with your own domain name.
However, this will require that you pay for hosting through a company such as Blue Host.
Alternatively, you can sign up with WordPress.com, which allows you to create a site for free– but you'll end up with a subdomain.
One of the most notable benefits of using WordPress.org is its selection of free themes.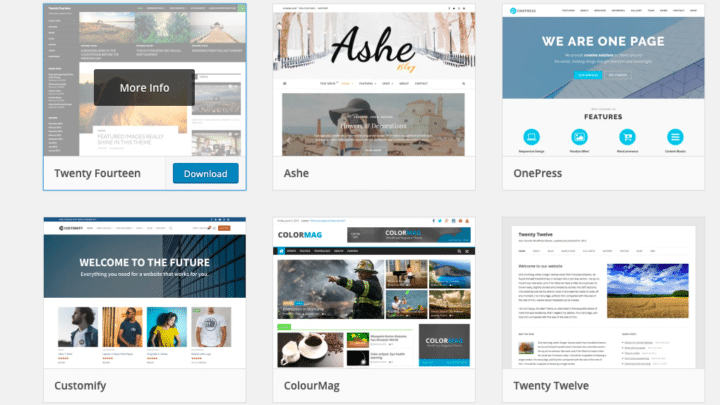 The site itself provides some amazing dynamic layouts but you can also find a large selection of free themes that you can use.
Also, the plugin selection is huge! Like, more than 55 000 plugins huge!
From front-end plugins such as social share buttons to back-end plugins like Yoast SEO, there's lots to choose from when it comes to building and optimizing your site.
WordPress.org is perfect for those who want more control over the customization of their site and plan on working on their site long-term.>
If you are interested in starting a mom blog like the one I have, make sure to check out my post + video tutorial on starting a WordPress blog!
2. Wix
Wix is well-known for its drag-and-drop software that allows you to easily create a beautiful site in a matter of minutes.
By using pre-built templates, you need no coding know-how to design your blog.
Designed for beginners, Wix offers a large selection of help features as well as 24/7 customer support.
Another cool feature of Wix is its artificial design intelligence, which saves you from looking through all the available themes and layouts.
Instead, the software suggests themes based on your preferences.
Also, where WordPress has plugins, Wix offers "apps" that you can use to enhance your site. Currently they have a library of over 200 apps you can choose from.
Wix is great for those who are not technologically inclined who just want a regular website with a blog.
3. Joomla
Joomla is a popular alternative to WordPress, offering a flexible content management system.
While it is a self-hosted solution and requires you to pay for a domain name and hosting, Joomla also offers a service called Launch which is completely free.
Just like WordPress, Joomla does require some back-end knowledge and can have a bit of a steep learning-curve.
As far as themes and add-ons go, Joomla does offer hundreds of templates and extensions, but not as many as WordPress.
However, there is still plenty to help you fully customize your blog's design.
Sites created with Joomla Launch are fully functional Joomla sites but, like most blogging platforms, they are limited to a subdomain.
4. Site123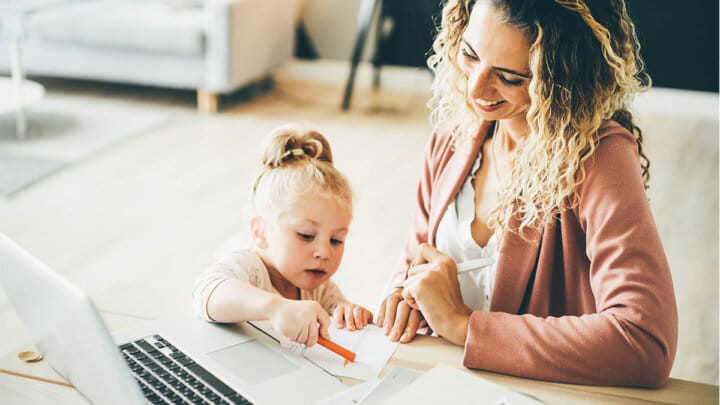 Site123 is a great blogging platform for newbies who have no idea what they're doing!
It features simple and clean templates and good customer service support. Their 24/7 live chat features means that there is always someone on hand as you create and set up your blog.
However, don't expect to build a feature-packed site.
Site123 focuses on providing the basics to help those new to blogging and web design create a simple personal blog.
Don't knock the basics, though!
Site123 will allow you to schedule your blog posts, integrate your social media and include a comment system for your content.
5. Weebly
Weebly is a popular website builder that is often compared to Wix in many ways – mainly because of its drag-and-drop design.
You aren't going to end up with a stunning website like you would with other blogging sites. However, Weebly does have some nice-looking design options along with blogging functionality and SEO support.
While Weebly is free, you will have to pay if you want to use our own domain.
Weebly is great for people who want a basic website and blog but a system that is a bit simpler than Wix.
6. Medium
If you're just starting out in the blogging world, Medium is a great place to post your written work. The platform is free, easy to use and already has a following which makes exposure super easy.
Posting on Medium is also a great way to build brand awareness, gain exposure and drive referral traffic.
As a content-focused platform, Medium doesn't offer any options as far as themes and layouts.
You can add links and images to your articles and set up a short biography to introduce yourself to your audience.
Medium does have the option of being followed by readers, meaning that they are alerted when you post new content.
One thing to remember is that you should treat Medium as a social site; the content you publish on Medium belongs to Medium, not you. So be aware of that when you post on Medium.
If you're not ready to jump into running an entire site, Medium is a good place to start when it comes to blogging.
7. Jimdo
The basic features of Jimdo's free version are recommended for bloggers and the platform itself is very easy to use.
You can quickly create a website by taking a basic questionnaire and having your site automatically created based on your answers.
Jimdo's content elements include simple text, text with image, photo gallery, buttons, columns, etc. It's nothing fancy, but enough to get you started with a simple blogging site.
The free version of Jimdo does not offer the use of a custom domain and places ads on your site. You can only remove them by upgrading.
8. Blogger
Back when blogging first became a thing, Blogger was at the forefront of available platforms to display your writing.
Even today, Blogger still allows writers to post their content through their free service.
Now owned by Google, Blogger provides an easy-to-use platform that you can easily manage without any technical skills.
All you have to do is sign up and choose a theme for your blog.
And because it's owned by Google, you can link your blog to your Google+ account which can help boost your SEO.
However, there are lesser options for themes and plugins as compared to other free blogging sites which means there's less room for customization.
This is a good option for those just starting out with Blogging, since the site is super easy to use – especially if you are familiar with Google products.
Get Busy Blogging!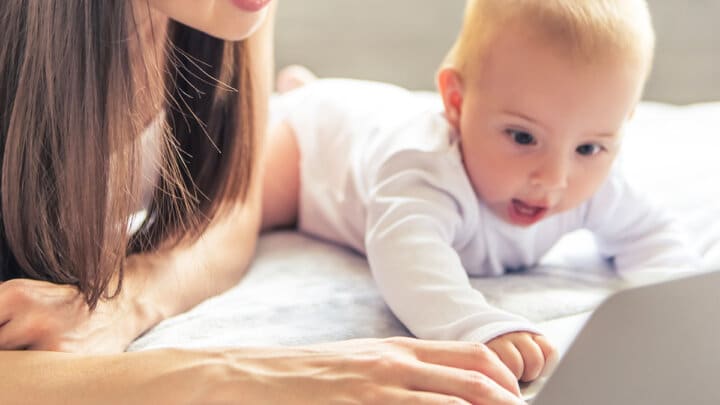 Now that you know where the best places to create your blog for 2023 are, it's time to get started on your blogging journey.
For moms that want to start a blog, my best recommendation is to start the right way – with a self-hosted site using WordPress.
WordPress is world-renowned and popular. There are thousands of sites dedicated to WordPress help as well as Youtube channels with thousands of tutorial videos.
Get signed up today, get started and get your thoughts out there, mama!
Over to you! What free blogging site do you use? Which one did you use when you started blogging?
Please pin me!