Are you a stay at home that homeschools?
Let me just bow down to you!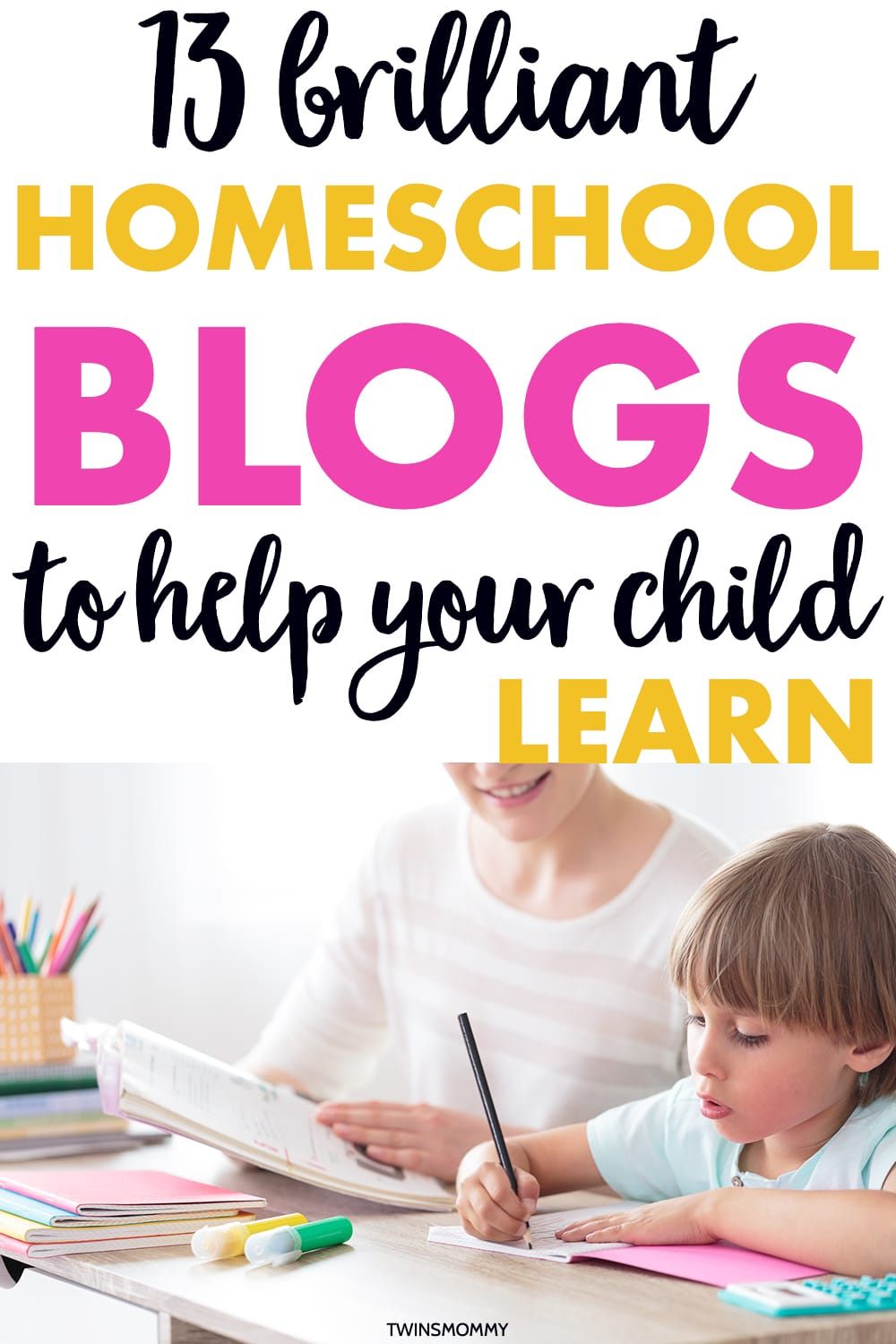 I've been homeschooling my kids for the last month and it's challenging to say the least! But, I enjoy the learning time I have with my twins!
There are many reasons that parents choose to homeschool their children; religious, political, convenience, location independence, and so forth.
Homeschooling doesn't have to be confusing or distracting. When done right, homeschooling your children can be a pleasure, not to mention, life-changing for both you and your children.
See, originally, when I pictured homeschooling, I saw children sitting nicely at their tables, coloring, exploring, and learning in their beautifully organized homeschool classrooms.
While this is a nice thought, it generally isn't the reality of how things actually work.
One of the best things about homeschooling is that it can happen just about anywhere and can be tailored to suit each child. While some kids do perfectly fine sitting in a desk all day, others work better sitting outside or in a beanbag chair.
While some kids thrive on working on the "hard skills" like math and science, others thrive on working on art and other "soft skills." The beauty of homeschooling is that it allows parents to tailor their child's learning experience to their skills and interests.
And that is what I'm learning with my twins. My son excels in math and my daughter in writing. I have to balance these strengths and weaknesses so that both practice these necessary skills in a homseschool curriculum.
Below are 13 different homeschool blogs that cover everything from Christian-focused learning, engineering, character building, and of course, TONS of free printable resources.
Whether you are a homeschooling novice or an old pro, you are sure to find some homeschool blogs and resources to implement in your homeschooling routine.
The Best Homeschool Blogs
1. Simple Homeschooling
Ready to find out your homeschool mom personality? Homeschooling means something different for everyone.
In order to keep organized and on track, you should know what you and your kids need to thrive in a homeschooling environment.
This is precisely what Jamie Martin of Simple Homeschooling helps you to figure out.
Right when you log onto her website, you are prompted to take the Homeschool Mom Personality quiz. I am an introverted mom who likes to spend time with her kids but also needs alone time to recharge.
It is important that you know this so that you can schedule individual quiet times for your day.
This helps everyone to recharge and perform at their optimal levels. This blog is also filled with a lot of really great resources and even a podcast, cuz lord knows you don't always have time to sit down and read your favorite blogs everyday.
2. Hip Homeschool Moms
Hip Homeschool Moms is more than just your standard homeschool blog, it is a thriving community of homeschoolers.
Run by two veteran homeschoolers, Hip Homeschooling Moms also has a TON of content to help you get the most out of your homeschooling experience. When you join the "neighborhood" you get access to an active forum to connect with other homeschooling parents.
If you love to take homeschooling field trips with your kids, then check out the travel section!
There are plenty of ideas for homeschool field trips all over the country.
They also have a ton of printables for just about any subject and experience you could think of.
Hip Homeschool Moms even have a job section for moms and dads that might be looking to transfer into working from home or earning some extra income.
3. Free Homeschool Deals

While in most areas homeschooling is technically "free," it can actually get quite expensive. There is no sharing of school supplies with an entire class, no PTO paid for field trips and no free school memberships to paid websites.
When homeschooling your kids, all the expense falls on the homeschooling parents; calendars, field trips, lunches, books, worksheets, the list goes on. Free Homeschool Deals is a homeschooling blog all about "affording the homeschool life."
From providing coupons and deals for things like hands-on learning games to laminating pouches.
They also have a section dedicated to free learning apps, which can be extremely helpful, especially for younger kids. From history books to math books, Free Homeschool Deals also offers a ton of free Kindle books to help your kids foster their love of reading.
4. 1+1+1=1
If you are a printable junkie, then this is the homeschool blog for you!
There are printables for just about every theme you could imagine.
From Angry Birds to transportation and everything in between. There are also plenty of resources for toddlers, preschoolers, and kindergarteners. The site also includes a very large section for Bible-related topics, how to create sensory bins and Montessori related topics. So dust off your printer and laminating machine and start printing out some of the 1+1+1=1 printables.
Don't forget your dry erase markers!
5. Mom for All Seasons
Mom for All Seasons is a mix between a homeschooling blog and a lifestyle blog. Run by Heather, a wife, and mother to two homeschooled teenage girls. She covers everything from pregnancy and childbirth, marriage, and of course, homeschooling.
The homeschool blog category offers topics from units of study on specific topics to fun and engaging 30-day challenges. Some of the other categories on the homeschool blog that realistically all tie into homeschooling include budgeting, meal prep, and homemaking.
6. Organized Homeschool

Organized Homeschool is a faith-based homeschooling blog run by Kimberly, a homeschooling veteran with four girls. Organized Homeschool is all about keeping your life (and your sanity) well organized and staying productive.
Kimberly uses the 3 D approach, Divine, Design, Define, to help readers organize their lives. She also offers a ton of different resources in her organized mom vault. From calendar templates to meal plans to feed your family on budget of a $100 per week.
7. Raising Lifelong Learners
If you have gifted children or children that learn differently from "the norm," then you should really check out the Raising Lifelong Learners homeschooling blog. Homeschooling children that are gifted or that learn in a different way can be difficult.
Raising Lifelong Learners is here to help provide some insight. From articles on strength-based learning to how to navigate challenging social and emotional needs, there is an abundance of incredibly useful resources.
8. Teach Kids Engineering
If you are a homeschooling parent that focuses on STEM-based learning, Teach Kids Engineering is full of amazing resources. From how to solve a Rubix cube blindfolded to creating stop-motion films of exploding Rubix cubes (there seems to be a theme going on here…).
Even if you are just looking to explore some engineering concepts with your kids, this is a great place to start. They offer a lot of resources for STEM-based toys and how to create some really awesome stuff with Lego Mindstorms.
A blog that any nerdy husband is sure to enjoy as well.
9. The Homeschool Scientist
If you have curious little scientists at home, make sure you keep them occupied with all things anatomy, biology, and chemistry. This homeschool blog offers a monthly calendar that has a science-based activity for each day of the month.
From exploring NASA's space shuttles to the life cycle of frogs. It's time to get interactive and get dirty all while getting your kids interested in science.
10. iHomeschool Network

Homeschooling can be lonely. Parents sit there every day, day in and day out with their kids, sometimes going days (or longer) without outside adult interaction (or showers…it's ok, we don't judge). iHomeschool Network is a homeschooling blog that focuses on using social media to connect homeschoolers.
It's a very well-rounded blog that covers special needs, STEM, extracurricular, and language arts.
A big advantage of homeschooling is that kids get to explore subjects that they are interested in and are passionate about.
This blog can certainly help them achieve that. While kids should have a balanced academic schedule that includes a variety of subjects, they should also have the time to explore the topics that they want to learn about.
11. Julie Naturally
Julie Naturally is a Christian-based unschooling and homeschooling blog.
It focuses on the Christian aspect of schooling our next generation from home. There is also a wealth of information about natural cleaning solutions and holistic living. The homeschooling section covers topics such as why you should not promote multitasking to why you should implement block scheduling.
Julie also has a book; 100 low and no-cost ways to motivate kids. It includes activities for kids ages 6 to 18 (broken down by age and subject area) that help to promote real-life skills that kids will actually enjoy doing.
It also includes topics about community involvement, entrepreneurship, and embracing a love for the environment.
12. Rock Your Homeschool
Looking for real and relatable homeschooling blogs full of witty posts? Rock Your Homeschool is packed with homeschooling resources and posts that make you feel like you are talking to a close friend.
Of course, there are also plenty of resources for having fun, including fun monthly homeschooling calendars, games, hands-on learning activities, and tons of free printable resources.
There are even super fun activities that you can learn with your kids, like calligraphy and playing the ukelele.
13. Building Heroes Academy

Homeschooling isn't just about math problems and baking soda science experiments.
Homeschooling your kids also gives you the ability to focus on other things that are important to you like character building, and how to instill success principles in your kids. Whether you follow a strict curriculum or are a little more free-style in your teaching methods, it is important to focus on the soft skills too. Think empathy, compassion, and perseverance.
Building Heroes Academy offers a lot of great resources on not only homeschooling but parenting as well.
Great Homeschool Blogs for You!
There you have it, 13 homeschool blogs that cover everything from building robots to using the Montessori method to promote a positive self-image.
So take these resources and make them your own.
Over to you – are you a homeschool family? Tell me in the comments which is your go to homeschool bog!
Please remember to pin me!