You spend so much time perusing blogs about making money, maybe you should check out some blogs about life!
Lifestyle blogs are exploding in popularity as more and more women are seeking out the personal experiences of others to motivate and inspire them.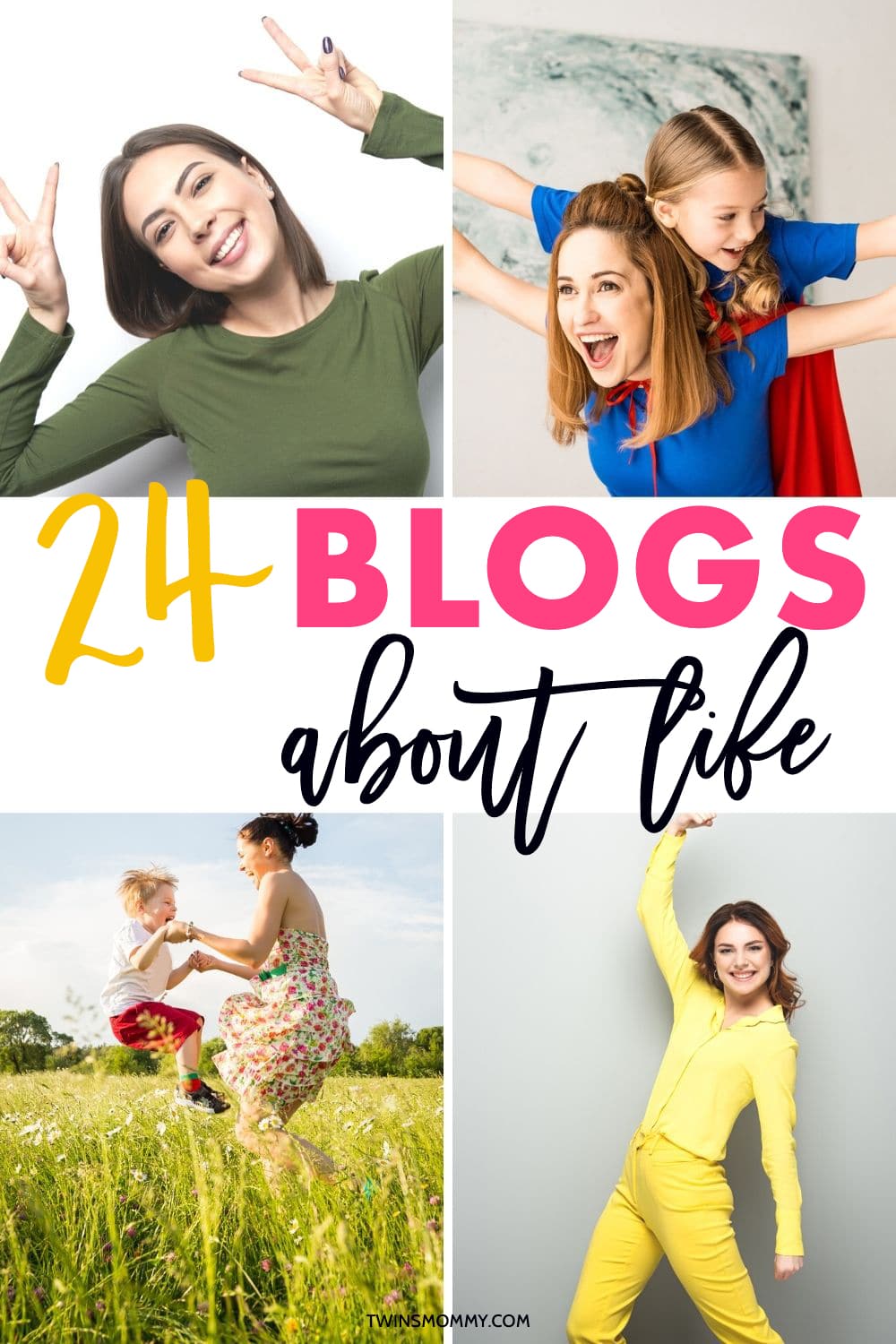 Sometimes blogs about life are like picking up a good magazine filled with a variety of useful and resourceful ideas.
Other times, it's like watching a reality show where you get to peek in on someone else's life as it unfolds.
But there's no denying that these blogs are entertaining and informative!
Blogs about life can be a great way to find like-minded women sharing in your same experiences or a means to seek out role model by whom you can be inspired by.
Whatever the reason for reading blogs about life, here are some amazing lifestyle blogs for women created by women!
24 Blogs About Life
1. Juggling the Jenkins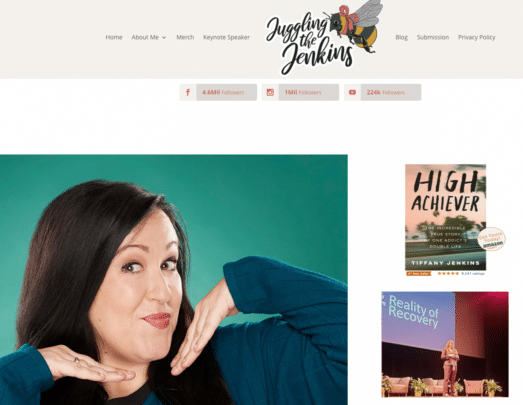 If you've never heard of Tiffany Jenkins, you're in for a real treat!
This mother speaks shamelessly and openly about motherhood as well as her past struggles with addiction and her current struggles with depression and anxiety.
Her videos, posts and motivational speeches are raw and honest but, most of all, absolutely hilarious!
2. More Than Toast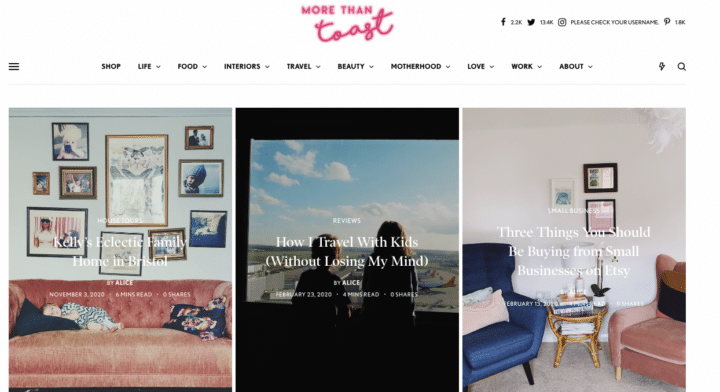 Single mom Alice started this blog in 2009 and it has since grown into a lifestyle site that is relevant for not only moms but women too.
From food to travel, beauty to work, and motherhood to relationships, this site has it all.
Check out her podcasts too, which features interviews with different women on a variety of topics.
3. A Cup of Jo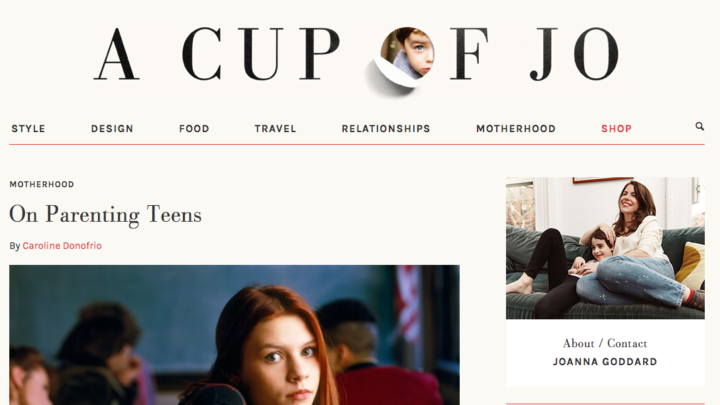 Joanna started her blog as a weekend hobby while she was running the relationship blog for Glamour magazine.
She now a full team of writers, editors and columnists making A Cup of Jo a go-to site for mothers and women!
You can expect to find every topic imaginable that is relevant to women and their lifestyles.
4. That's Inappropriate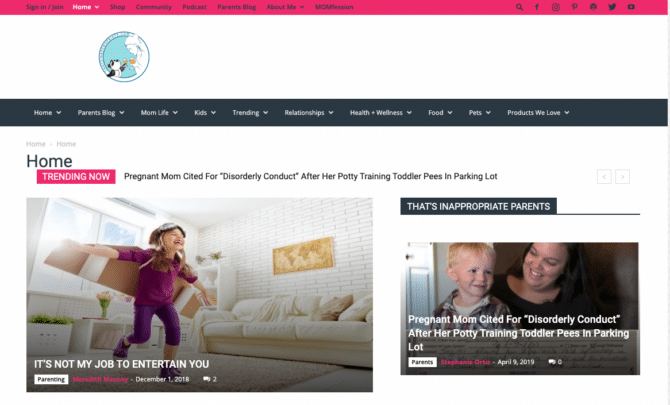 Mother to three children, Meredith started her blog in 2014 because she felt alone and thought she was the only mom who was losing her mind!
She learned quickly that she wasn't alone and this growing community is a great source of information to help parents thrive instead of just survive.
She has since extended her blog to a new site that accepts guest contributions. Both focus on unveiling the harsh realities of parenting in a light and humorous way.
5. Filter Free Parents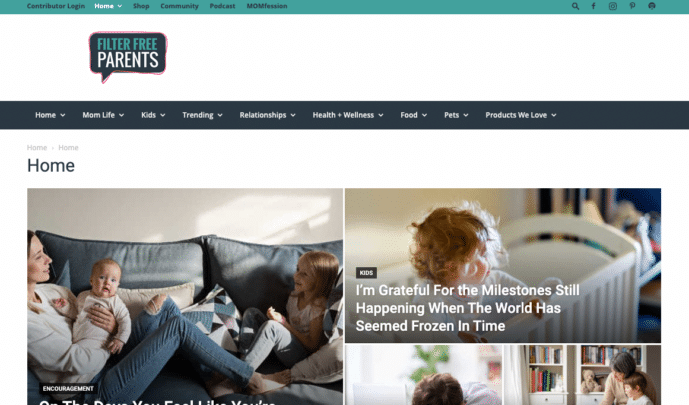 This is the sister site to That's Inappropriate. Here, the attitude is that parenting is "hard af" and, no matter how much we love our children, it can suck.
And their range of topics isn't limited to just parenting! You'll find articles about pets, food, relationships, product reviews, and more.
So if you're ready to dive into a dose of reality, definitely check this site out.
6. Love Taza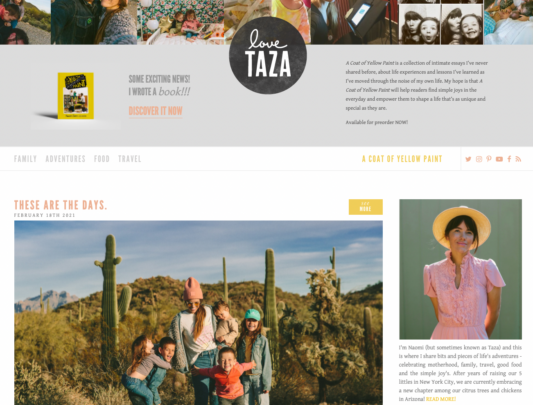 Started in 2009, this blog chronicles the life of mom Taza, her husband and their five children.
Apart from her family's adventures, you can also find great information on food, travel, motherhood, learning, family and fun.
The way she shares her stories and captures her life through photography makes this a very interesting lifestyle blog to follow.
7. A Mom's Take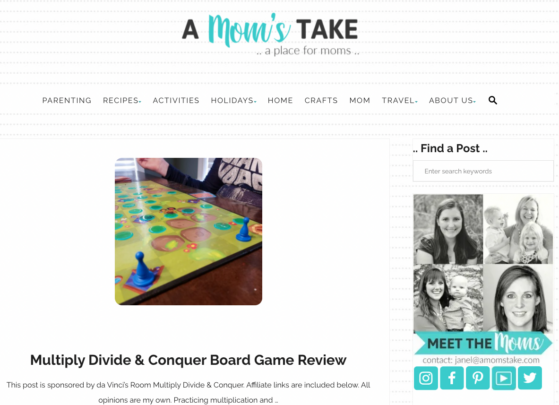 A Mom's Take started as a blog in 2010 when one mom wanted to connect with and be a resource for other moms.
Since then, a team of moms contributes to a variety of topics including travel, recipes, crafts, gift ideas and blogging tips.
Their focus is on sharing real stories, experiences and opinions.
8. Live Bold & Bloom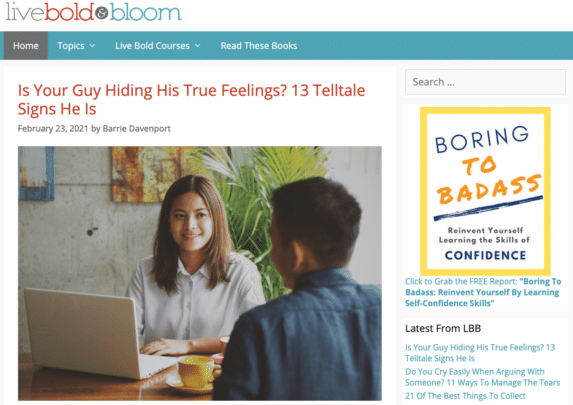 Live Bold & Bloom is a blog that focuses on self-improvement and emotional awareness. The author is all about creating good habits and achieving success.
Her posts are well-researched and honest – she doesn't sugarcoat anything!
If you're looking for a confidence boost, you'll definitely find it here.
9. Eat Move Make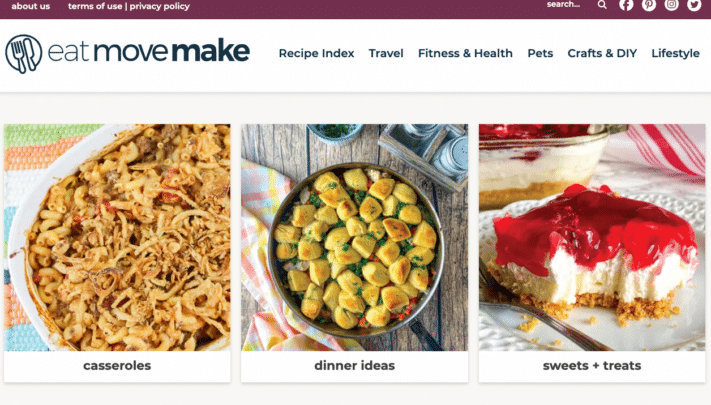 Run by a mother-daughter team, this blog is perfect if you have older kids – they will enjoy the information as well!
While mom Liz writes about parenting, DIY, food and home decor, her daughter Chanelle focuses on fitness, travel, health, style and beauty.
Together they provide a good variety of lifestyle topics for women from all walks of life.
10. The Mom Edit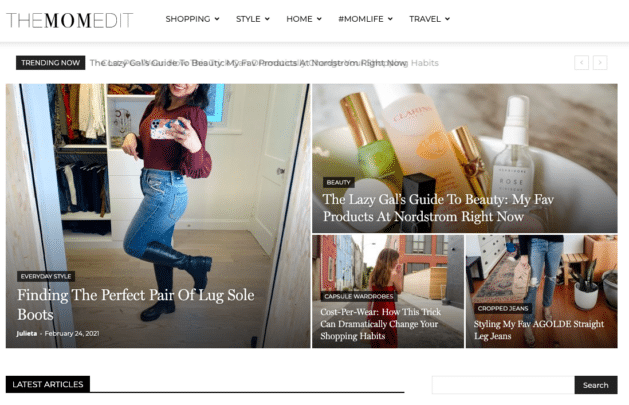 Although the Mom Edit is, obviously, a blog created for moms, it also has a much wider topic base that includes lifestyle, fashion, beauty, home and travel.
This blog offers a playful and candid take on style and fashion, with owner Shana throwing most fashion rules out the window.
She also offers an entire section for stay-at-home moms, focused on adjusting the new norms of the current pandemic.
11. Career Girl Daily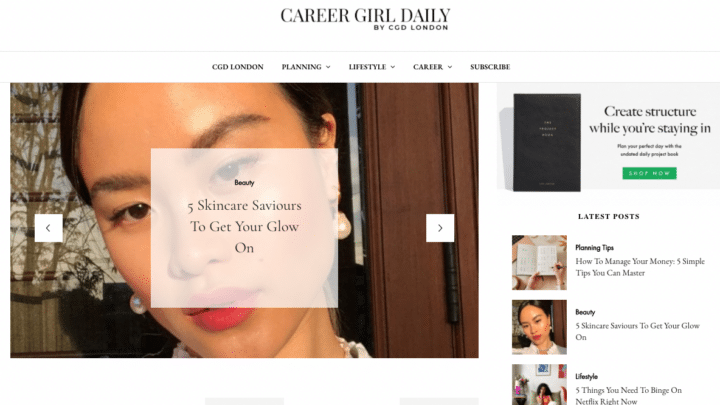 Founded in 2014, Career Girl Daily has become a go-to resource for lifestyle and career advice.
It was created as a motivating blog for women and focuses on helping women achieve their goals.
You can find information on self-care, breaking bad habits, setting goals and how to land your dream job.
12. HelloGiggles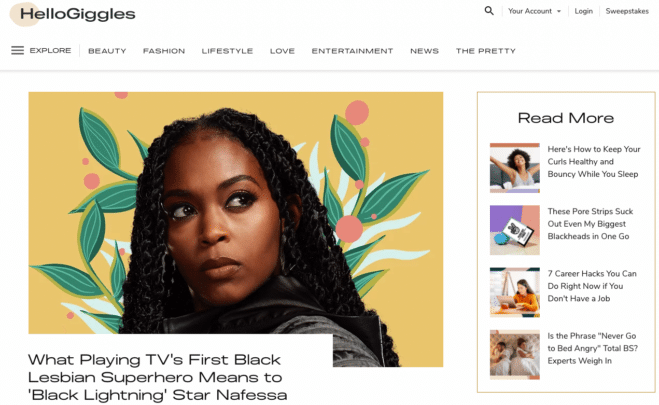 From leading a happy life to managing your money and beauty tips, HelloGiggles features many great articles that offer informative advice and tips.
HelloGiggles is a positive online community for women that focuses on posting content relevant to the lives of young women.
Fun Fact: One of the three founders is actress Zooey Deschanel!
13. Cherish365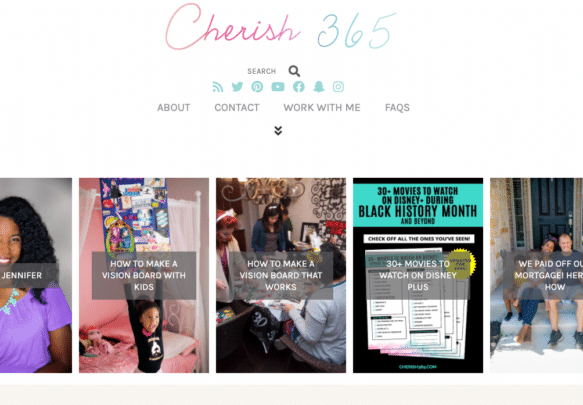 Former journalist Jennifer Borget started this blog in 2008 to encourage women everywhere to enjoy life.
This is a personal blog about life, motherhood and everyday challenges that cover topics such as diversity and inclusion, life and home as well as family and parenting.
Jennifer shares her journey in an uplifting yet honest way.
14. The Barefoot Blond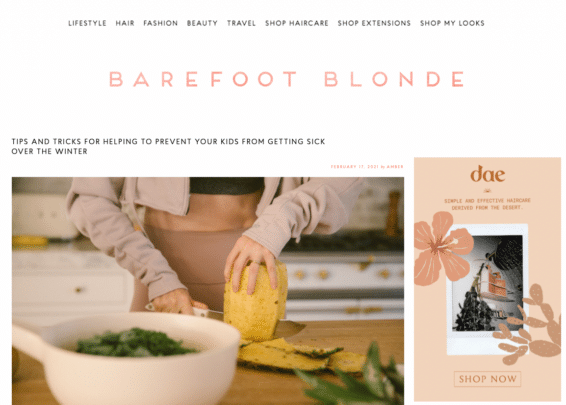 While Amber at The Barefoot Blond has her hairstyle game on point, she also blogs about lifestyle topics such as motherhood, healthy living and travel.
She uses her blog as an online diary, so you can follow along with her experiences as a beauty blogger and as a mom.
Her biggest piece of advice to readers to enjoy what you do so you never have to "work" a day in your life!
15. BabyBoyBakery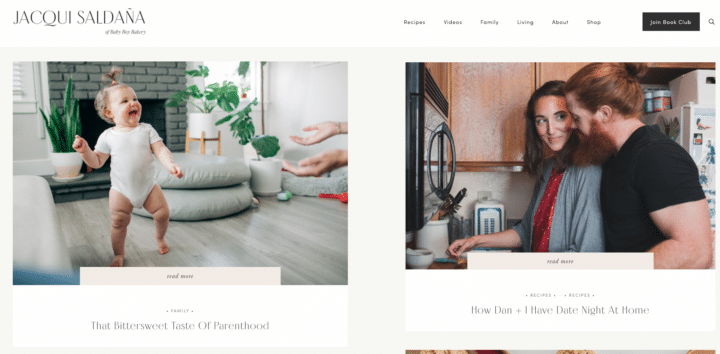 Jacqui's blog started out as a typicaly mom blog but shifted to something deeper after the tragic loss of her 3 year old son.
Instead of giving in to her grief, she decided to keep writing about topics such as loss and heartache.
But don't let that get you down! Her optimistic attitude provides readers with advice on parenting, stories about family and some delicious recipes.
16. Say Yes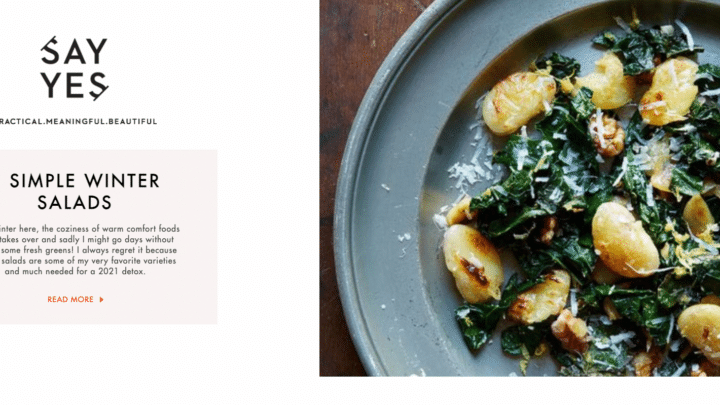 Say Yes is an award winning lifestyle blog that celebrates family as well as provides tips for home, travel and personal style.
Creator Liz works with a team of women to fill her blog with high-quality and informative content.
When creating content for this site, Liz and her team stive to write articles that relate to women of all walks of life: mothers and fashionistas alike!
17. Beth Woolsey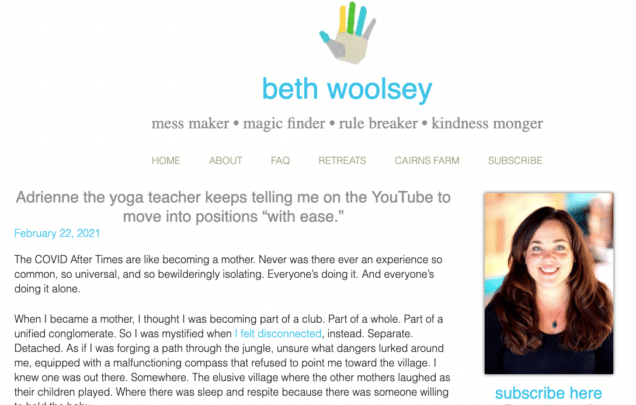 Despite naming this lifestyle blog after herself, take a look at the URL address! I'm sure many mothers of boys have said this at least once in their lives.
Site owner Beth is a self-described writer, truth-teller and swearer. Her content is honest and straightforward when it comes to her experiences as a mother of five kids.
Her sense of humor is also refreshing and her blog exemplifies her playful personality.
18. A Girl in Progress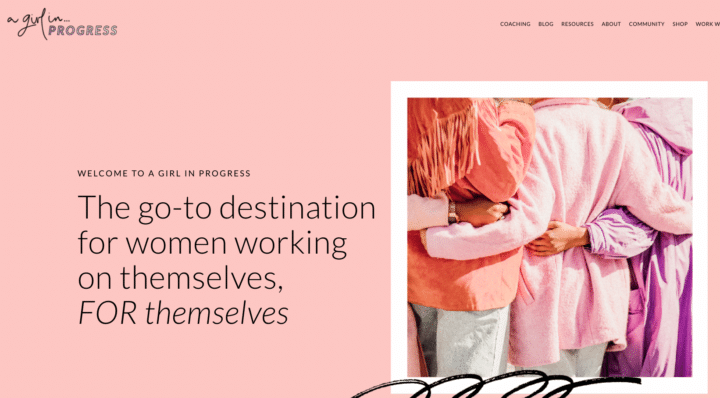 A Girl in Progress is a lifestyle blog that focuses on personal development and shares advice on mental health, careers, fitness and money.
All of their content, even their pieces on fashion and beauty, are geared toward helping women become the best versions of themselves.
As they explain it on their site, this blog is for "the girl who feels like a bit of a hot mess sometimes, but is still goal-driven and ambitious."
19. The Every Girl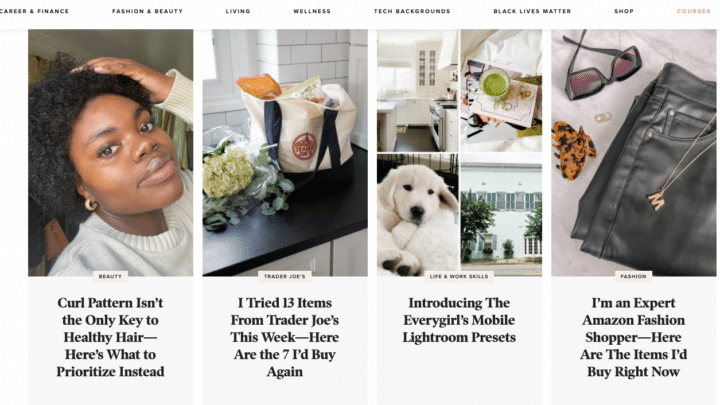 Created for millennial women from all walks of life, The Everygirl provides informative and relatable articles on career, finance, wellness, travel, relationships, fashion and culture.
This blog is especially helpful to career women looking for motivation and inspiration.
20. A Beautiful Mess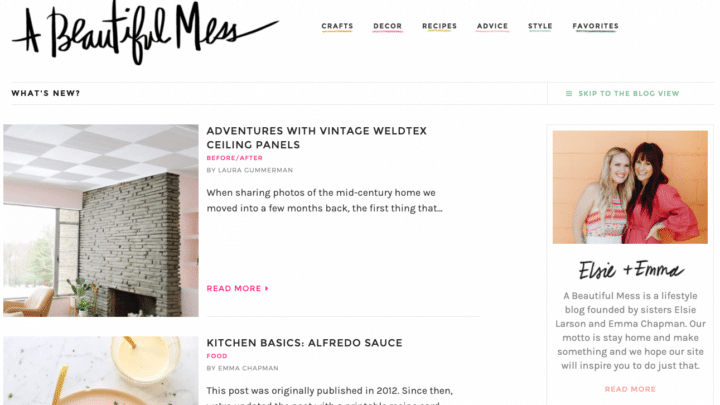 Sisters Elsie and Emma created this blog not to simply share DIY projects but to promote happiness through a homemade lifestyle.
This lifestyle blog features DIY crafts, decor, recipes and styles as well on advice on family life and gratitude.
A Beautiful Mess encompasses a full team of contributors, so you get a variety of perspectives and ideas.
21. Wit & Delight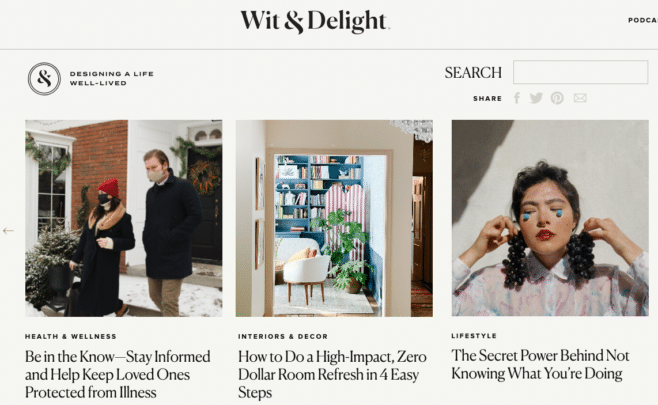 Wit & Delight takes an honest look at lifestyle blogs, calling themselves a "different kind of lifestyle brand".
They don't focus on one particular niche (such as fashion) and draw from life experience to tell the stories women need to hear.
The writing is honest and real and tackles issues such as body acceptance, facing regret and minimalism – as well as home organization tips, delicious-looking recipes and product reviews.
22. Come Back Momma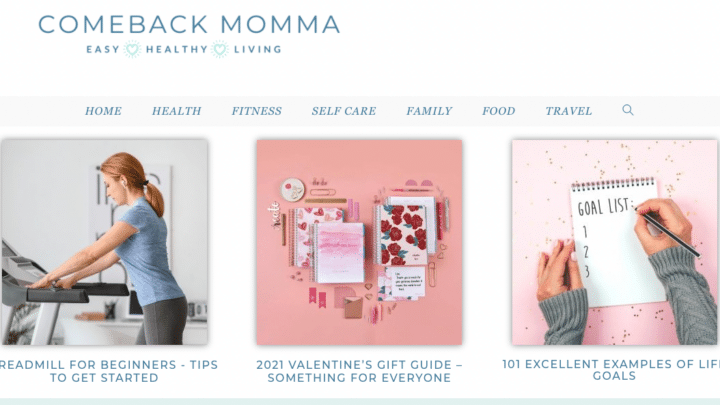 Formerly a personal trainer, Jenn experienced a personal setback in her life when a concussion put a halt to her fitness training for a weeks.
Faced with anxiety and depression, Jenn realized that she needed to make a "comeback" to health by nurturing her mind and soul.
She created this lifestyle blog not only to help women and moms get into shape but to also take care of themselves mentally and emotionally.
23. Musings of an Aspie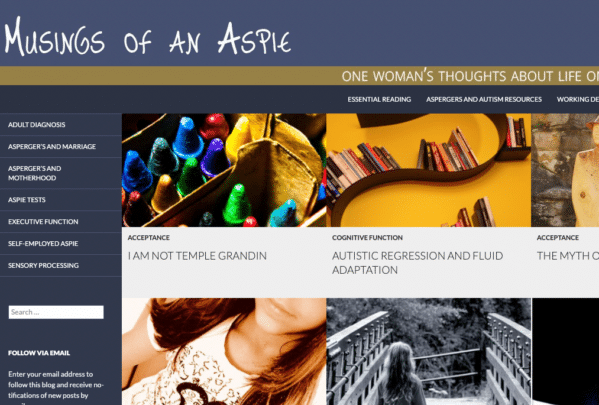 Musings of An Aspie is a lifestyle blog with a very unique perspective: it's written by a woman on the Autism spectrum.
She talks a lot about Asperger's (a form of Autism) and how it relates to relationships, motherhood and careers.
Even if you don't have experience with Autism, it's a fascinating read and a very refreshing perspective.
24. Girlboss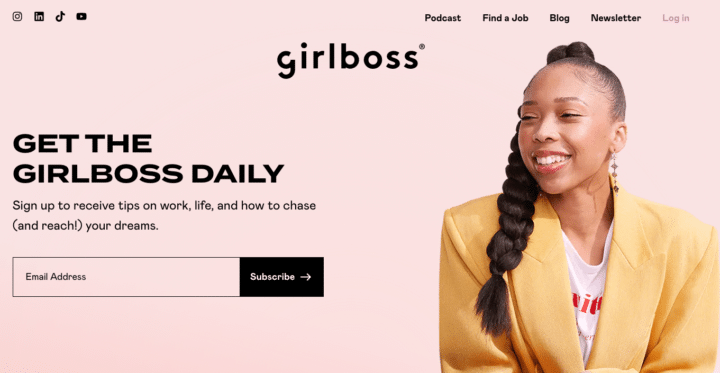 Girboss is a community of ambitious women who support girls and women in chasing their dreams and finding success.
Their mission is to create a resource for women and inspire them to progress personally and professionally in their lives.
Their content is honest, resourceful and oftentimes humorous.
Check Out These Blogs About Life!
Take a break from your hardwork and hustling from time to time to enjoy a good lifestyle blog!
The best thing is that these blogs are not simply mind-candy to help distract you from reality – they are reality!
But they can be easy on the head and a nice distraction from working hard to start a business or making money from your blog.
Now it's over to you: Who are your favorite lifestyle bloggers? Share them in the comments – I'd love to check them out!