When you're a mom you're supposed to be able to come up with fun and exciting ways to entertain your toddler at the drop of a hat, right?
Yeah, that's not necessarily programmed into our mom coding.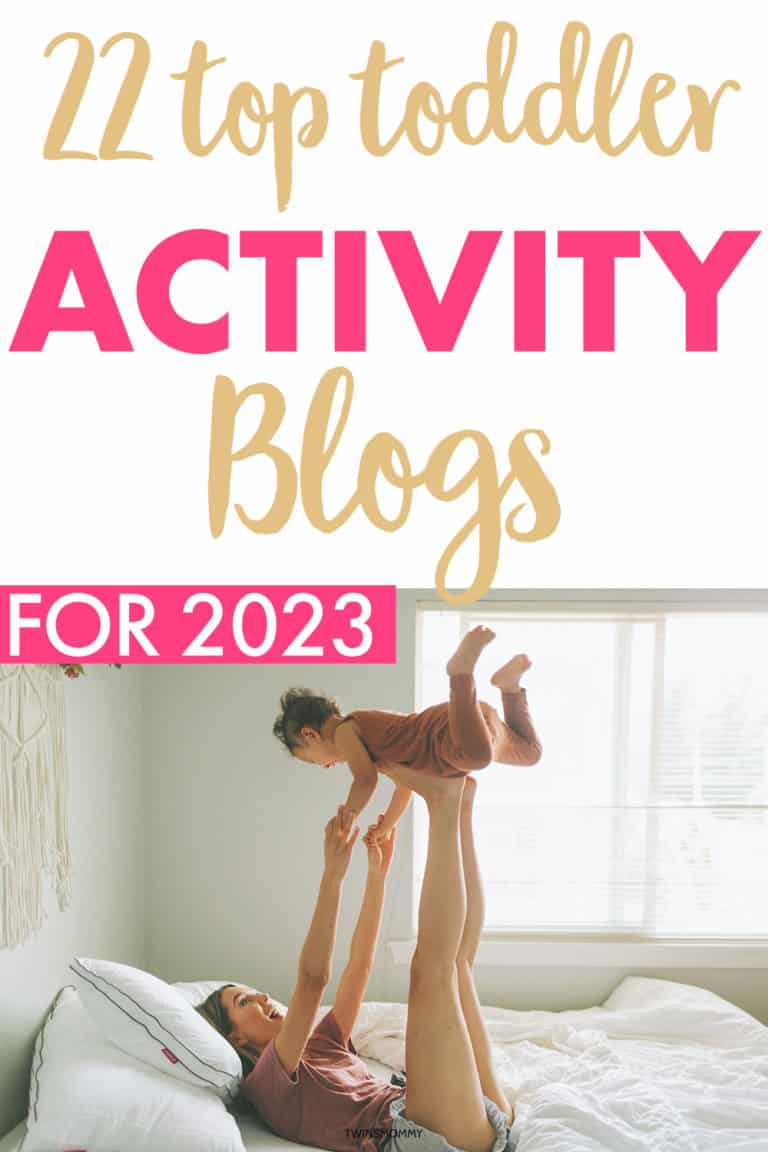 Especially for moms who blog and work from home.
We're busy enough trying to sort out our own stuff but we have to keep our toddlers busy too?
Trust me, I understand the struggle. Once upon a time, my twins were toddlers so I was experiencing this two-fold!
(Although I am blessed with the fact that they tend to entertain each other – that is, until sibling arguments erupt and chaos ensues!)
Luckily, there are many amazing moms out there who have you covered!
These creative mamas share their ideas and strategies through their toddler activity blogs.
Not only will you find some great ideas for keeping your little ones busy while you get some work done, but some of these activities will have you wanting to sit down and join in.
And the best part?
These activities, crafts, games and toys are all focused on helping your kiddo's brain grow and develop. Bonus!
Top Toddler Activity Blogs
1. Happy Hooligans
Happy Hooligans is a website that focuses on arts, crafts and good old-fashioned play. It features easy and inexpensive crafts and activities for kids of all ages, including toddlers.
This site also features articles on parent-related topics as well as recipes.
Check out their collection of science, outdoor and sensory activities as well as homemade games and toys.
2. Toddler Approved
Toddler Approved is run by a former teacher and mother of four who focuses on fostering a love of learning through simple activity plans and parenting resources.
This blog is organized into three categories: play, learn and create.
There's definitely no shortage of activities and games for kiddos from age 0 to 6.
3. Busy Toddler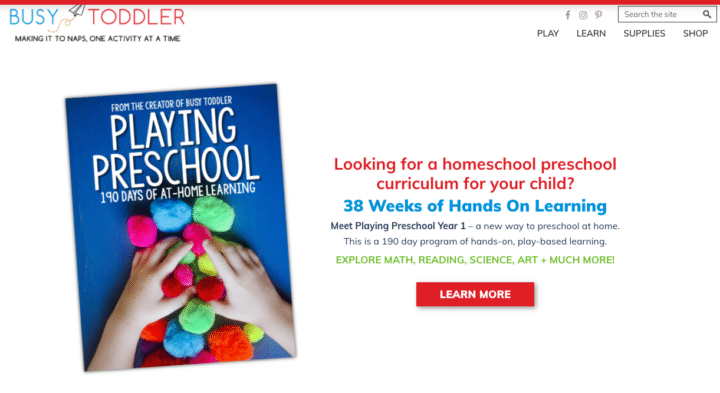 Busy Toddler is another toddler activity blog organized by a former teacher and mom. The activities are focused on babies, toddlers and preschoolers.
And this blog isn't afraid to get messy! There's a whole section dedicated to messy play.
Also, there are activities for math, science, art and more.
4. Fun With Mama
Fun With Mama is a blog dedicated to toddler and kids activities, creative arts and crafts ideas. You'll even find parenting tips and toy reviews.
You'll soon learn a lot of toddler activity blogs also blog about relating topics like crafts or parenting.
Plus, there's a whole section about slime. What kid doesn't love slime?
This blog also offers free printable activity packs that focus on math skills, language, creative skills and fine motor skills.
5. Kids Activities
The name really says it all! This blog is full of kids crafts and activities with a whole section for toddlers.
They have a ton of ideas when it comes to easy crafts, sensory activities and physical activities tha your toddler will enjoy.
Along with crafts and games, Kids Activities offers parenting advice and tips.
6. My Bored Toddler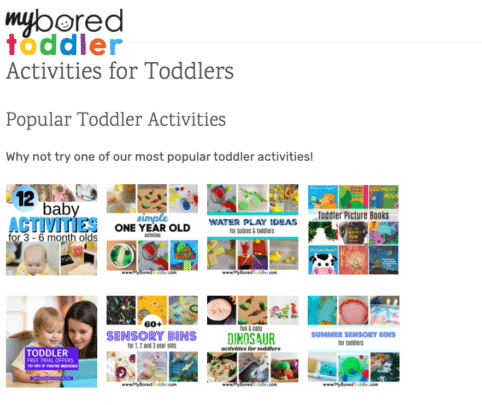 Entertaining your bored toddler is really the whole point of seeking out toddler activity blogs, isn't it?
This blog focuses on inexpensive and easy activities to keep your little ones busy!
All of the games and activities are organized into both age groups and activity categories, making the posts easy to navigate when looking for the perfect boredom-buster.
7. Seeme & Liz
Created by a former pediatric speech-language pathologist, this blog focuses on inspiring parents to encourage their child's language development and learning through play.
Adorable Side-Note: The site is named after her children's stuffed animals, Seeme and Liz! Naming toddler activity blogs don't have to be hard, see?
Check out the section on recommended toys, which is divided into age groups and does not feature fancy and expensive toys.
On the contrary – you'll likely recognize some tech-free classics like Mr. Potato Head and Lego!
8. Mum's Creative Cupboard
Mum's Creative Cupboard posts practical and age-appropriate creative activities for toddlers with a focus on busy moms who think they don't have the time to plan fun crafts and games.
The toddler activities posted are quick to set up and easy to do – making it easy to have fun with your toddler using whatever time and resources you have!
I mean, have you ever thought of making a craft with pumpkin seeds? Or creating a car wash by turning your lawn sprinkler upside down?
This blog has some very unique ideas.
9. Twiniversity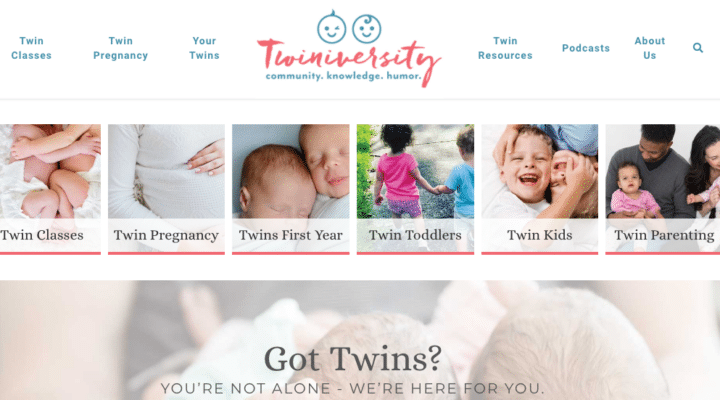 Twiniversity is a huge resource for parents of multiples, offering informative articles related to raising twins as well as some very valuable resources.
Because, as I can attest to, having multiples is a whole other world of parenting!
In addition to the wonderful information this site provides, their blog is a goldmine of games and activities specifically geared toward twins. It's a good idea for toddler activity blogs to niche down to a certain type of toddler and for this blog, twin toddlers is their niche.
And, guess what? This site reached out to me after I started Twins Mommy and offered me a freelance writing gig! Here is the post I wrote for them on picky eaters!
They even cover how to create engaging play areas and host Zoom playdates. It's definitely worth checking out, even if you don't have twins or multiples.
10. Teaching Mama
Teaching Mama is an educational blog that shares hands-on learning activities for toddlers and preschoolers.
Their whole section on toddler activities includes sensory play ideas, simple crafts and other awesome ways to keep your toddler busy.
Browse the rest of the blog for some great motherhood tips such as how to get your kids to eat vegetables and how to set up a visual schedule for your little one.
11. Housing a Forest
Housing a Forest offers activities centered on science, art, crafts, sensory play and small-world play.
The activities on this blog focus on open-ended play that encourages creativity and imagination by offering ideas that are easy and affordable.
Do you know what dancing oobleck is? I didn't until I visited this blog!
The unique and interesting toddler activities are definitely worth checking out.
12. Fantastic Fun and Learning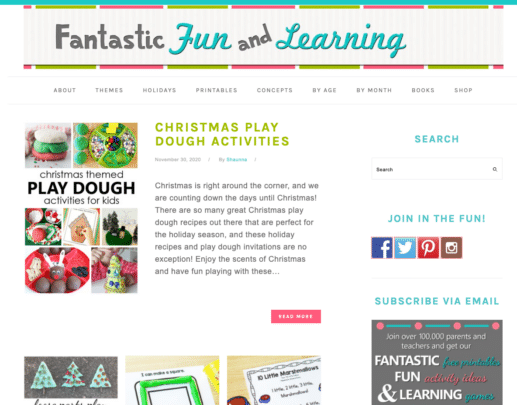 Fantastic Fun and Learning offers a lot of theme-based learning activities focused on fun and play.
Through a combination of art, math, science and reading, these activity themes are easy to follow and engaging for toddlers.
On this toddler activity blog, you'll also find printable activities such as songs, puzzles, learning ideas and activity planners.
13. Hands On As We Grow
Hands On As We Grow is all about activities, crafts and art projects that moms can do "hands on" with their toddlers and preschoolers.
From simple craft ideas to sensory activities, this blog has lots of great ideas for developing play skills as well as gross and fine motor skills.
Check out their toddler section for some great activity ideas.
14. Learn With Play at Home
Learn With Play at Home focuses on just that – creating valuable learning experiences through play and activities.
There are plenty of hands-on activities as well as math and literacy games and crafts, science experiments and cooking fun.
Their post on baby and toddler box play gives some amazing ideas of how you can keep your little one occupied with sensory activities.
15. The Imagination Tree
The Imagination Tree focuses on the important of play in a child's development. You'll want to bookmark these types of toddler activity blogs when they talk about a child's development.
The blog also takes into consideration that moms don't have oodles of time to plan and implement fun activities, so the activities here are simple, fun and engaging.
There's a whole section just for toddler related activities that include learning games and sensory play.
16. Rainy Day Mum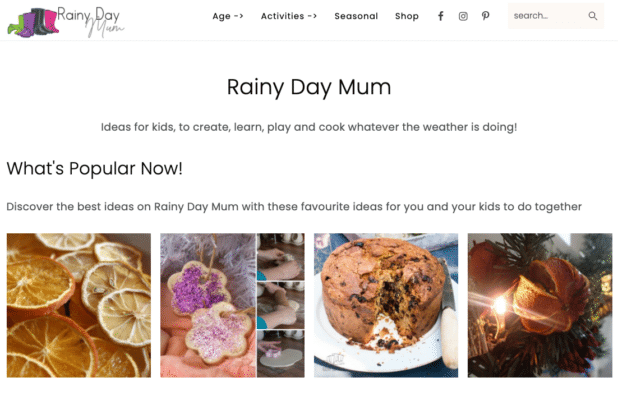 You don't need a rainy day to bust out some fun and engaging activities for your toddler – although having some on deck certainly helps.
Rainy Day Mum offers activities and games to help toddlers create, learn, play – and even cook!
I loev that this blog has cooking ideas for toddlers. It's never too early to get some extra help in the kitchen!
17. Red Ted Art
Named after the blogger's son, Red Ted Art is packed with fun resources for keeping toddlers busy and entertained.
There are a variety of craft ideas on this blog as well as some cool seasonal activities.
There's also a section of free printables including greeting cards, coloring pages and paper crafts.
18. Frugal Fun For Boys and Girls
Just as the blog title implies, the activities shared on Frugal Fun For Boys and Girls are creative, educational and affordable.
While more geared toward school-aged kids, there is a great section on toddler activities that includes crafts, diy toys and imaginative play.
There are also lots of home-learning activities and STEM (Science Technology Engineering Mathematics) ideas.
19. Fireflies and Mud Pies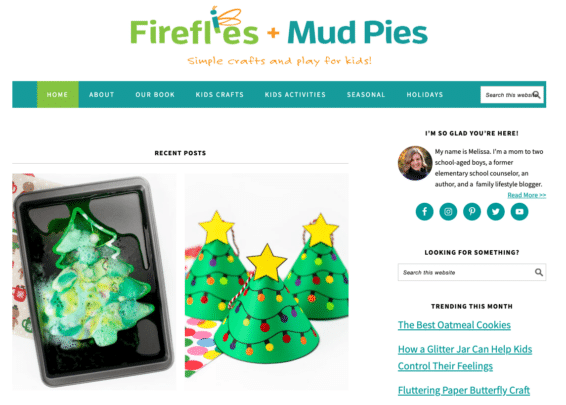 The name itself sounds like so much fun!
Fireflies and Mud Pies offers simple crafts and play activities for children of all ages organized into categories such as crafts, activities, seasonal and holidays.
This is one of my go-to blogs for toddler activities!
The activities section has some great ideas not only for learning and play, but for sensory and nature as well.
Check out the printable craft section where you can find some really cute and simple crafts that your toddler will love making!
20. Dollar Store Crafts
How can you go wrong with crafts that won't break the bank?
Dollar Store Crafts has a ton of great DIY and crafty ideas using only materials bought at the dollar store. This is creativity on a budget!
While the blog features a variety of craft ideas, there is a great section on kids crafts that are super cute and super easy to make – using only dollarstore supplies!
21. Mama Smiles
Mama Smiles is a great place for activity, learning and craft for toddlers as well as older children. They also offer parenting advice and ideas.
Activities include calm down activities and outdoor play ideas, so it's not all about making crafts.
There is also a section on STEM activities using common household objects.
22. The Activity Mom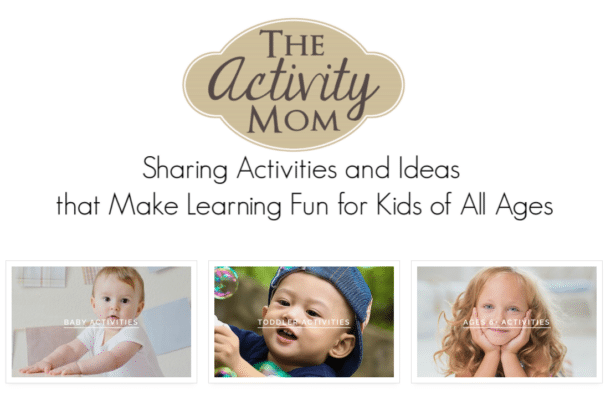 The Activity Mom focuses on making learning fun for kids of all ages!
The toddler activities section is full of fun and engaging activity ideas such as listening games, nature hunts and alphabet activities.
There are also activities for siblings, independent play and motor skills. This blog really has it all!
Sounds Like Fun, Right?
I know the end goal here is to probably keep your toddler busy so you can get some work done, but I guarantee you'll be wanting to get in on some of these activities.
Which is great! As much as we working mamas want to focus on our work, it's important to spend some quality time with our children as well.
How about you? What are some of your toddler's favorite at-home activities? Share your ideas with us!
And, do you have any toddler activity blogs you read often? Share with me in the comments what those are!